Invesco upset with ZEEL-Sony mega merger announcement; faces tough questions for change in board proposal
 The big question here is - What's the intention behind Invesco's move?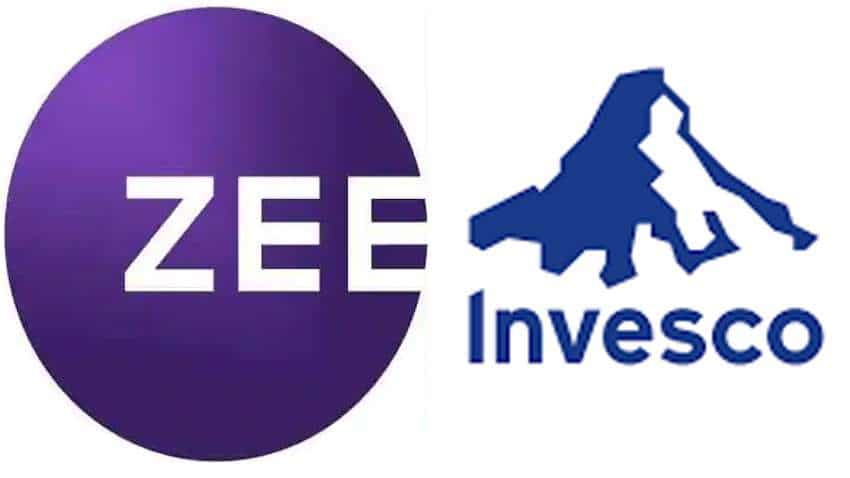 Do foreign investors like Invesco want to destabilise an established Indian brand?
(Reported by Swati Khandewal and Brajesh Kumar)
Last week, the entire market welcomed the mega merger announcement between ZEE Entertainment Enterprises Limited (ZEEL) and Sony Pictures Networks India (SPNI) with open arms but Invesco is still hellbent on its proposal to change the Board of ZEEL. Invesco has neither any solid proposal nor any experience of entertaiment industry. The big question here is - What's the intention behind Invesco's move? ZEEL board has who's who of entertainment industry, however Invesco has no big name having any big experience in media and entertainment sector. Now, questions are cropping up due to the said proposal of Invesco. 
#Invesco के प्रस्तावित बोर्ड पर नजर

प्रस्तावित बोर्ड सदस्यों का अनुभव क्या?

ज़ी बिज़नेस के बड़े सवाल@BrajeshKMZee @SwatiKJain @deepdbhandari @Neha_1007 pic.twitter.com/qrBmqMkxLf

— Zee Business (@ZeeBusiness) September 27, 2021
Let's have a look at proposed Board by Invesco and the experience that proposed members have:- 
Surendra Singh Sirohi 
- No prior experience in media 
- Limited experience in listed company; as now in HFCL board
- 3 years experience in Bharat Electronics Board
- Is telecom sector experience enough for ZEEL?  
 Aruna Sharma 
She recently completed her term on the Board of Jindal Steel & Power Ltd. and was not put up for reappointment in the Company's latest Board meeting. She was appointed as an Independent Director at the Company for one term of 2 years only. 
Amongst the companies she has been associated with on the Board, the most prominent include Welspun and its group of companies and Jindal Steel & Power. 
She has recently been appointed on the Board of Welspun Enterprises and her first term is still ongoing.. 
During her stint as Director General of Doordarshan, she was involved in the controversial SIS-Live Commonwealth Games broadcast deal and a probe was conducted against her. 
The Shunglu committee, headed by the former CAG V.K. Shunglu had indicted her of benefiting private broadcasting firms during the Commonwealth Games 2010 that resulted in a loss of Rs 135 Cr to the exchequer. The panel suggested action under relevant Sections of IPC and Prevention of Corruption Act for her alleged act of omission and commission. 
 The ED probed the deal under the Foreign Exchange Management Act (FEMA), following which the government had ordered Sharma to repatriate to her parent cadre in Bhopal, MP. 
Naina Krishnamurthy 
Limited experience of being a part of listed companies. Majority of the companies that Naina serves on the Board are privately listed companies. 
She has no prior experience of the media domain or of being associated with any company in the media & entertainment sector previously. 
It is interesting to note that she has not been elected for more than one term as a Director on the Board of any Company she has previously been associated with, besides a few smaller firms. 
Rohan Dhamija  
- No experience of board in any listed company
-By and large, holds experience in Analysys Mason as Managing Partner
- No experience of media and entertainment 
Srinivasa Rao Addepalli 
Rao does not have significant experience as a Board member or have any expertise in varied sectors. 
He has only been on the Board of companies within the Tata Group, since he has been a key managerial person in the Company for several years. 
In fact, his EduTech start up Global Gyan, wherein he is the founder and CEO, is also backed by the Tata Group.  
While there is public information on Ratan Tata being an angel investor in the company, there is no information on his shareholding in the Company or the investments made. 
In fact, a majority of the projects that Global Gyan has undertaken have been for the Tata Group, and several employees of the Group are advisory/faculty members in Global Gyan. 
Gaurav Mehta 
- Associated with Raine Advisors India Pvt. Ltd
-No experience in listed company
- He is on board of company which is registered as broker-dealer with US SEC 
As compared to the proposed names by Invesco the current board has much more experience in media and entertainment as well as the other fields for example,  
The Existing Board of Zee Entertainment  
R Rajagopalan 
-Gopalan is a retired IAS officer with 36 years of experience in government policy making  
-Was secretary DEA, DFS and member of Public Enterprises Selection Board \ 
-Rich Experience in establishing and managing venture capital funds 
Piyush Pandey  
-Pandey has a rich experience of over 37 years in the field of Advertising 
-He is the most successful ad Gurus of time. 
- He has won over 1000 awards nationally and internationally 
-Pandey is a member on the Board of Directors of many listed companies like DB Corp Limited, Pidilite Industries etc.   
Sasha Mirchandani  
-Has 25 year of experience at the intersection of finance, technology and digital commerce in India. 
-He has seed/venture funded and mentored/ advised some of the largest unicorns in India 
-Brings deep insights about how technology is shaping new business models and how companies can leverage emerging technologies to get competitive advantage in products and markets.  
Vivek Mehra  
-Has over 40 years of  professional consulting experience in tax & regulatory practice.  
-He worked at PricewaterhouseCoopers, India (PWC) for almost two decades. 
 -During his tenure in PWC, he founded and headed the Regulatory and M&A 
-He has helped regulators like SEBI, RBI, FIPB, tax authorities and various central ministries. He is on the board of various listed companies.  
 
Punit Goenka  
-Has futuristic vision and sharp acumen in the new media domain 
-As MD&CEO of Zee Entertainment he  has been extremely successful in enhancing the company's performance  
-Has futuristic vision and sharp acumen in the new media domain 
-Expanded company's international presence across 190 countries, and its reach to over 1.3 billion viewers.
-He plays an active role in shaping the future of the M&E industry as the Chairman of BARC India.  
Adesh Kumar Gupta 
-Professional with rich experience of over 40 years in Corporate Strategy, M&A, Business restructuring, Fund raising, Taxation  etc 
-Held senior positions over 3 decades in Aditya Birla Group, including Board positions) in companies in various companies  of the group  
Working as insolvency  professional and currently on the board of various boards which includes Care Ratings Ltd, Vinati Organics Ltd. 
With the above comparison its clear tthe kind of guidance management will get with the existing board members and the proposed ones. So the Invessco's move raises certain important questions. 
Zee Business raises some tough questions for Invesco:- 
- Where is the media, industry, digital and tech experience of Invesco's proposed board members? 
-Proposed board members have no major experience of M&A. Looking at the proposed merger, who will help and guide the board of ZEEL?  
- How can a financial investor with less than 18% stake, claim 6 board seats? How is this justified?  
- Why is Invesco forgetting that it is a financial investor, not strategic investor? 
- If Invesco has no solid plan, then why it's throwing hammer in the mega merger deal of ZEEL-Sony? 
-How can a foreign investor like Invesco, destabilise an established Indian brand? And at whose behest?  
Get Latest Business News, Stock Market Updates and Videos; Check your tax outgo through Income Tax Calculator and save money through our Personal Finance coverage. Check Business Breaking News Live on Zee Business Twitter and Facebook. Subscribe on YouTube.
Updated: Mon, Sep 27, 2021
08:01 pm
ZeeBiz WebDesk