Interview: Absolutdata co-founder Sudeshna Datta speaks on Skill India, Data Analytics as a career option and more
Founded in the year 2001, Market Research and Analytics giant Absolutdata has emerged as a decision-engineering company that focuses on Marketing Analytics and Big Data Strategy.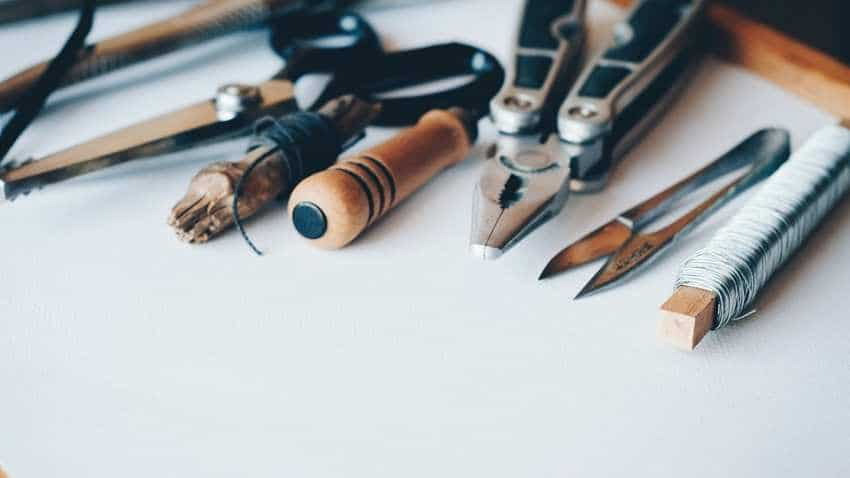 This aims at giving students access to systematically planned and quality education that is at par with global standards while being aligned with the needs of industries in India. Representational Image/Pixabay
Updated: Mon, Jul 08, 2019
05:31 pm
New Delhi, ZeeBiz WebDesk
Founded in the year 2001, Market Research and Analytics giant Absolutdata has emerged as a decision-engineering company that focuses on Marketing Analytics and Big Data Strategy. The company elevates raw data and statistics into business-relevant and critical information through high-end analytics. The company is head-quartered in California with its India offices in Gurgaon and Bengaluru. In an e-mail interview with Zee Business Online, Absolutedata co-founder speaks on Government of India's flagship Skill India programme, the effect of data and market analytics on job creation, how Skill India can be improved, and data analytics as a career option for youth. 
How are schemes like 'Skill India' helping in job generation?
To focus on boosting employment in the country, the Ministry of Skill Development and Entrepreneurship has implemented its flagship scheme, Pradhan Mantri Kaushal Vikas Yojana (PMKVY), as part of the government's larger 'Skill India' mission. The scheme, executed by the National Skill Development Corporation is youth-centric and aims to train one crore people across the country over the period of 2016-2020, with skill-sets that are relevant to industry demands of today. 
They have launched several programs with an aim to fuel entrepreneurship and to help create a greater number of highly productive MSMEs in the country, thus accelerating the demand for employees as well. In this direction, so far 10 lakh candidates have secured jobs under the Skill India Mission, but this is a relatively low number out of a much larger number of candidates (34 lakhs) that were trained. 
Though this indicates a need for further improvement, the government is putting greater emphasis on the creation of more jobs to meet the 2020 target. It is also beginning to implement new policies via bodies such as the Sharada Prasad Committee to integrate institutions and enhance training within the vocational education/training (VET) system. This aims at giving students access to systematically planned and quality education that is at par with global standards while being aligned with the needs of industries in India.
By continuing to harness the power of AI in their strategies, we are certain that the government will be able to streamline the systems which are being used to educate and employ the workforce in the country. This will help to generate more relevant opportunities for employment and will give a much-need boost to India's overall socio-economic development.
What more needs to be done to improve skill India scheme?
While programs under the Skill India mission are moving in the right direction, there are several infrastructural issues that need to be addressed. These include the lack of well-equipped training centers, poorly planned training programs, and an inadequate number of qualified trainers. 
Moreover, there is a greater need for enhanced support to SMEs, as these businesses require access to specialized training for their workforces, especially because of their prominence in Tier 3 and Tier 4 cities. The gap in conversion between those trained under Skill India and those who went on to be employed is a clear indicator that there is a need for reforming the courses that are delivered. 
In order to meet industry standards, the training under Skill India will have to be significantly enhanced. This will require more direct involvement from both private and public sector organizations. Getting more industry players involved will help increase the efficacy of the programs and courses that are delivered, as well as improve the quality of talent available. However, in order to achieve this end-goal, it is essential for the government to chart out a clear strategy. 
In this way, not only will the programs have industry experts as mentors for the future workforce, but these experts will also be able to contribute to the course planning process. The upskilling so delivered will, therefore, be tailored to the specific requirements of the industry. These mentors will also be able to contribute in other ways, such as providing the right tools and facilities that are required to carry out the training. This will help bridge the need-gap for qualified teachers, as well as ensure that the people who undergo the training are actually employable in the long run.
How can Marketing Analytics and Big Data Strategy affect job creation?
The application of analytics, big data and AI across various use-cases is already transforming business processes and outcomes, along with accelerating job opportunities and workforce skill development. Given the impact that they have on business operations, more and more businesses are adopting these cutting-edge technologies.
As the demand for analytics and big data services increases across industries and geographies, it leads to the creation of more jobs in these domains. The true value and efficiency of technology can only be derived through a skilled workforce. There remains a need for professionals who are adept at extracting knowledge and impactful insights from data through marketing analytics and big data tools. Thus, the demand for people to manage technologies and strategies will only increase, and jobs which require skills like critical thinking, problem-solving and creativity will grow manifold.
How is Absolutdata helping companies? What is its role in job creation?
Absolutdata products and services deliver scalable business impact across the enterprise by combining cutting-edge AI and ML with its heritage in analytical frameworks, business understanding, and technology. Our NAVIK AI Platform has pre-built solutions, customizable solutions, and enabling services to make an enterprise AI-ready. 
The growing set of AI-powered SaaS solutions include NAVIK SalesAI, NAVIK MarketingAI, NAVIK ResearchAI and NAVIK TradeAI. Absolutdata's powerful suite of AI-based products and advanced analytics services give our clients a significant competitive edge.
We play a part in transforming how the world makes decisions. By building AI-based scalable solutions, our clients are able to compete at a higher level and see the results in their top-line and bottom-line performances. AI, deep learning, and new data architectures are rewriting what's possible in the world of marketing, sales, and analytics. 
This constant evolution drives us to hire new and fresh talent in various teams and processes. Our deep bench of data scientists, engineers and analytics experts bring along state-of-the-art skillsets to future-proof our clientele's analytics applications. We have onboarded over 300 data scientists and engineers on our team and look forward to further expanding our team this year.
What is the future of data analytics as a career option for youths?
For job seekers everywhere, the implications are clear — if you have a knack for numbers and an eye for detail, then data analytics and data science could be extremely lucrative and stable career paths. Over time, as more organizations realize the importance and value of data, their need for the right expertise has also increased. The mix of skills that a data analyst brings along is exactly why the demand for data analysts does not seem to be disappearing.
According to the forecasts of the World Economic Forum, by 2020, data analysts will be in high demand in companies around the world. Additionally, the LinkedIn Workforce Report maintains that, in the US, the demand for these professionals has grown 6X compared to five years ago, and data analysts will continue to be amongst the most sought-after profiles over the next five years.
The reason is simple: the amount of data we generate is increasing year after year. This enormous amount of information needs to be managed and analyzed. As the number of data professionals increases over the coming years, companies will be looking for people with more specialized skill-sets. The overall level of data literacy will improve across the workforce, with other employees gaining a better understanding of how to use data more wisely.
The skills of a future data analyst can, therefore, be even more specialized, enabling them to tackle even the most critical and complex challenges that will help their businesses make revolutionary leaps forward. Therefore, data analytics as a profession or a career path will be a very promising and rewarding field with huge growth opportunities.
Get Latest Business News, Stock Market Updates and Videos; Check your tax outgo through Income Tax Calculator and save money through our Personal Finance coverage. Check Business Breaking News Live on Zee Business Twitter and Facebook. Subscribe on YouTube.