IndusInd Bank's Q2 net profit rises by 25% yoy; still evaluating deal with Bharat Financial
The bank reported net profit of Rs 704.23 crore a year ago same period (Q2FY17) and Rs 836.55 crore in the preceding quarter (Q1FY18).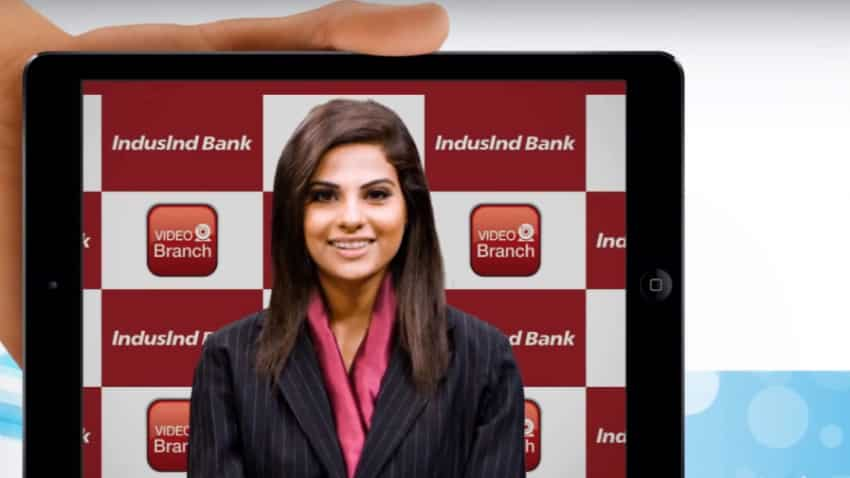 An advertisement of IndusInd Bank. Photo: Youtube
Updated: Thu, Oct 12, 2017
03:09 pm
Mumbai, ZeeBiz WebDesk
IndusInd Bank witnessed a whopping 24.97% year-on-year growth in its standalone net profit to Rs 880.10 crore for the second quarter ended September 30, 2017, result (Q2FY18).
The bank reported net profit of Rs 704.23 crore a year ago same period (Q2FY17) and Rs 836.55 crore in the preceding quarter (Q1FY18).
Net Interest Income stood at Rs 1,820.99 crore in Q2, which reflected growth of 24.69% year-on-year (YoY) and 2.64% on quarter-on-quarter (QoQ) basis.
Provisions during the period was at Rs 293.75 crore – which was up 37.34% from Rs 213.88 crore of Q2FY17 but down by 5.23% if compared with Rs 309.97 crore of Q1FY18.
Gross non-performing assets (GNPA) in value terms increased to Rs 1,345.28 crore during this period compared to Rs 889.01 crore in Q2FY17 and Rs 1271.68 crore in Q1FY18.
In percentage terms, IndusInd's gross NPA rose to 1.08% in Q2 versus 0.90% in Q2FY17 and 1.09% in Q1FY18.
Deposits in Q2 stood at Rs 141,440.58 crore higher by 25.93% from Rs 112,313.31 crore a year ago same period. While advances were at Rs 123,180.82 crore up 24.48% as against Rs 98,949.07 crore in the corresponding period of the previous year.
Romesh Sobti, MD & CEO, IndusInd Bank said,"Against such dynamic changes in the economy, the Bank has maintained its sustained financials with steady numbers. The total business of the Bank has increased to Rs. 2,64,622 crores and we have maintained our NIM at 4.00 %."
Sobti added, "In keeping with the agenda to increase digital payment capacity, IndusInd Bank is proud to have partnered with Indraprastha Gas Limited (IGL) and will be the sole provider of prepaid CNG smartcards for commercial and private vehicles, facilitating cashless transactions at all IGL's CNG gas stations."
IndusInd in regards to its deal with Bharat Financial said, "The proposed transaction is still under evaluation and does not have any impact on the current financial results or the financial position of the bank as at September 30, 2017."
On September 11, 2017, IndusInd entered into an agreement with Bharat Financial Inclusions Limited (BFIL) to evaluate a potential strategic combination between the bank and BFIL by way of amalgamation through scheme of arrangement.
After the presentation of Q2, the share price of IndusInd gained more than 1% on stock exchanges. At 1413 hours, the bank was trading at Rs 1734 per piece above Rs 16 or 0.97%.