Impact of base rate, BPLR changes on your home loan EMIs
 Whenever SBI makes any changes either in savings or in lending rates, other banks follow the suit.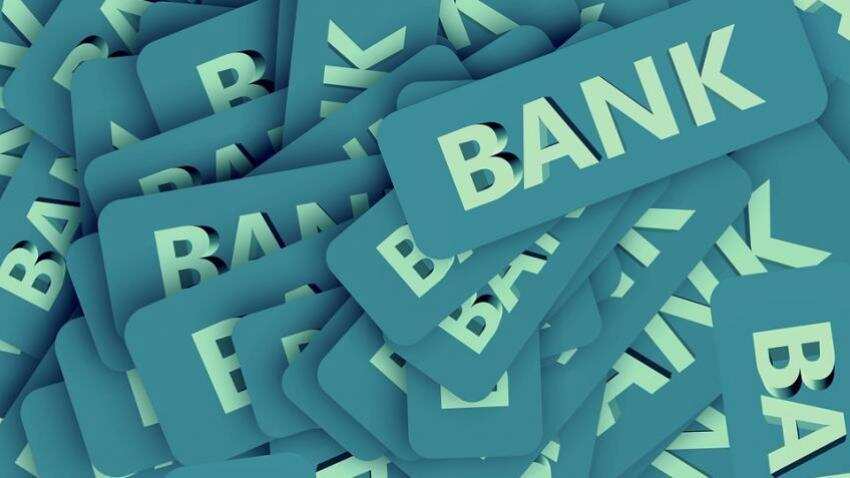 Representational Image: Photo: Pixabay
As a new year gift to customers, the State Bank of India (SBI) has cut down on its base rate and benchmark prime lending rate (BPLR) by 30 basis points each.
 
The SBI's base rate now stands at 8.65% from previous 8.95%, and BPLR is at 13.40% from earlier 13.70% for existing customers.
 
As per normal practice, whenever SBI makes any changes either in savings or in lending rates, other banks follow the suit. Mostly this happens, when RBI goes for reduction in policy rates, lenders also reduce their base rate.
 
PK Gupta, Managing Director – Retail and Digital Banking, SBI, said, "This reduction is part of bank's efforts to ensure transmission of reduction in the policy rates in the recent past."
 
Currently, base rate of private banks like HDFC Bank and ICICI Bank is at 8.85%, while Axis Bank at 9%. Among state-owned ones, the base rate of Bank of Baroda and Punjab National Bank stand at 9.15% and 9.35% respectively.
 
Let us try to understand how does it affect common people.
 
What does this mean to loans?
 
Base rate
 
Base rate are referred to as the minimum interest rate of bank, below which a bank cannot lend – except for DRI allowances, loan to bank's own employees and loan to bank's depositors against their own deposits.
 
As per the RBI guidelines, banks are supposed to revise the base rates at least once every quarter. However, banks can review the base rates more than once a quarter.
 
BPLR
 
Prime lending are those rates which lenders refer to charge their customers with good credit history. Lenders are free to set their BPLR.
 
However, base rate replaced the BPLR regime from July 2010, since then importance of BPLR is restricted for loans given before July 2010.
 
Under such cases, the Central bank has given freedom to banks for continuing the BPLR system on which the loans were approved.
 
Importance of these two indicators for you.
 
According to a report by Goodreturns.in, the base gives a clear indication that the bank may not be able to lend below this. In short, it is a clear cap on lending. While, the BPLR, allows creditworthy customers an opportunity to avail loans at these interest rates.
 
The report further explained that if you as a customer want to avail at these rates, you need to talk to your bank. This is fixed for most categories like home loans, but for personal loans some private sector banks are in a position to alter or change the rates.
 
A Paisamagnet report also stated that if you have taken a home loan from a bank, and it is linked to BPLR, you can approach the lender to link your home loan with the current base rate.
 
"Bank will adjust the spread on base rate to maintain interest rate you were paying when linked to benchmark prime lending rate." the report said.
 
Banks also charge a processing fee between 0.5 and 1% of the transferred amount. Additionally, they also seek 0.20 – 0.50% stamp duty charges. Switch-over cost mostly comes between Rs 5,000 and Rs 20,000.
 
The SBI, however, has decided to extend on-going waiver on home loan processing fees till March 31, 2018 for new customers and others eager to switch their existing loans to SBI.
 
Although the link to base rate would not give immediate reduction in home loan rates, it would definitely ensure future benefits.
 
Thus switching to lower base rate from floating rates can come as a good sign for customers, as this would reduce their EMIs.
 
In lending, one should understand the marginal cost of funds based lending rate (MCLR) – which is also referred as the minimum interest rate of a bank below which it cannot lend, except in some cases allowed by the RBI.
 
RBI replaced the base rate policy with the launch of MCLR in April 2016, and since then all rupee loans sanctioned and credit limits renewed from this date would be priced with reference to the MCLR, which will be the internal benchmark (i.e., a reference rate determined internally by the bank) for such purposes.
 
Here's how you will come to know that which indicator is best for your loan amount.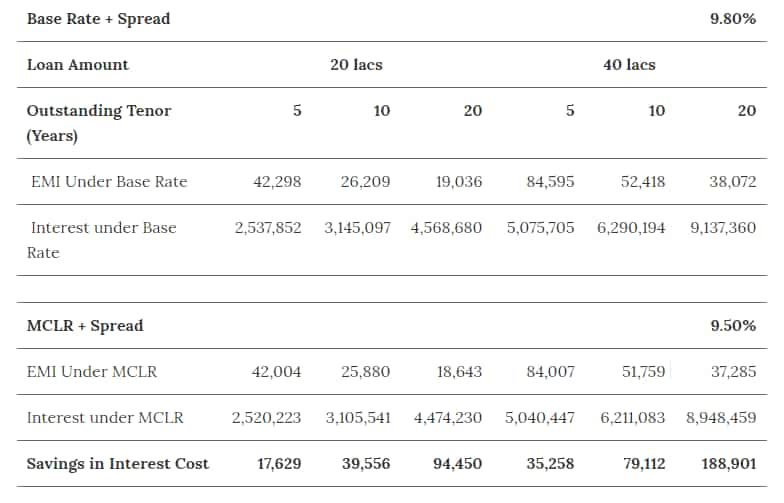 From the above table provided by EMI calculator, you can understand that your savings are more in MCLR benchmark than compared to base rate.
 
Now SBI has not changed its MCLR – which stands at 7.95% for 1 year tenure, 8.05% for 2 years tenure and 8.10% for 3 years tenure with effect from January 1, 2018. Lower compared to base rate.
 
Therefore, we need to understand these three benchmarks before choosing to switch over home loan floating rate.
Updated: Wed, Jan 03, 2018
03:08 pm
Mumbai, ZeeBiz WebDesk