ICICI Bank-Videocon case: I-T department to soon issue a notice, say sources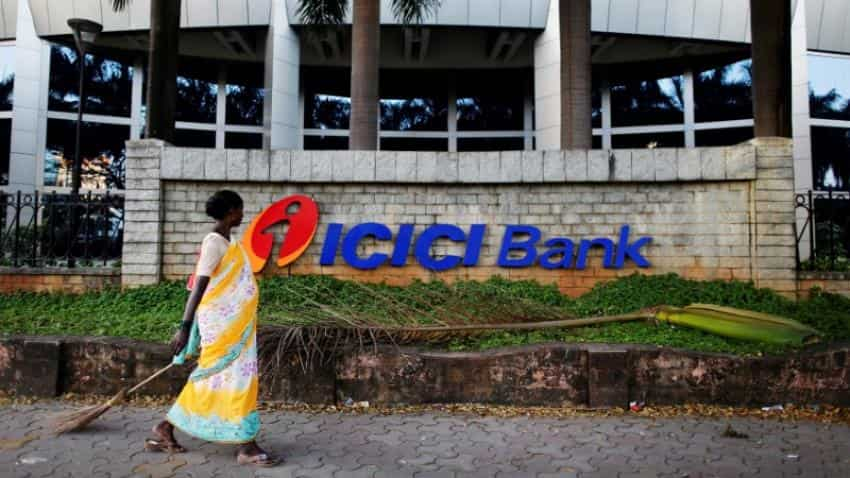 ICICI Bank-Videocon case: The Mumbai office of Income Tax (I-T) department will soon issue a notice in a matter related to the Rs 3,250 crore loan extended by ICICI Bank to the Videocon Group in 2012. Image source: Reuters
ICICI Bank-Videocon case: The Mumbai office of Income Tax (I-T) department will soon issue a notice in a matter related to the Rs 3,250 crore loan extended by ICICI Bank to the Videocon Group in 2012. The notice will be issued because the quantum involved several thousand crores and it concerns public money.  Sources close to the development informed that the I-T department will soon be questioning Deepak Kochhar, husband of ICICI Bank Managing Director and CEO Chanda Kochhar, along with some other bank officials, who were involved in the issue,  Zee Business correspondent Alok Priyadarshi reported. 
At present, the I-T department has started 'suo motu' inquiries into the transactions and money flows in the ICICI Bank-Videocon case. The focus of the inquiry is to scrutinise the money trail among the key players and the bankers and find if any quid pro quo was involved in the bank that issued Rs 3,250 crore loan to the Videocon group. 
Earlier, the DG Investigation, Mumbai, has submitted a primary report to the CBDT. 
The case is also being investigated by different agencies across India and some of them are Mumbai office of the Serious Fraud Investigation Office (SFIO) and CBI. 
Reports are there that the Mumbai SFIO in February 2018 received the complaint related to ICICI Bank, Videocon group and the promoters but it failed to take any action in the matter. 
In addition, reports are cropping up that another potential conflict-of-interest link has emerged and this time the link is related to a Singapore-based financial services company, Avista Advisory, which was founded by Rajiv Kochhar, who is the brother of Deepak Kochhar and brother-in-law of Chanda Kochhar.
Watch this Zee Business video
The company got a mandate to restructure foreign currency-denominated debt deals worth over several crores rupees in last six years. The company also acted as an advisor for restructuring debt of several firms. 
(As reported by: Alok Priyadarshi) 
Updated: Tue, Apr 03, 2018
05:37 pm
New Delhi, ZeeBiz WebDesk