How firms are protecting their innovations from copycats
VoxWeb claims Facebook has lifted its speaking pictures feature, with Facebook allowing users to record voice over pictures for Facebook stories.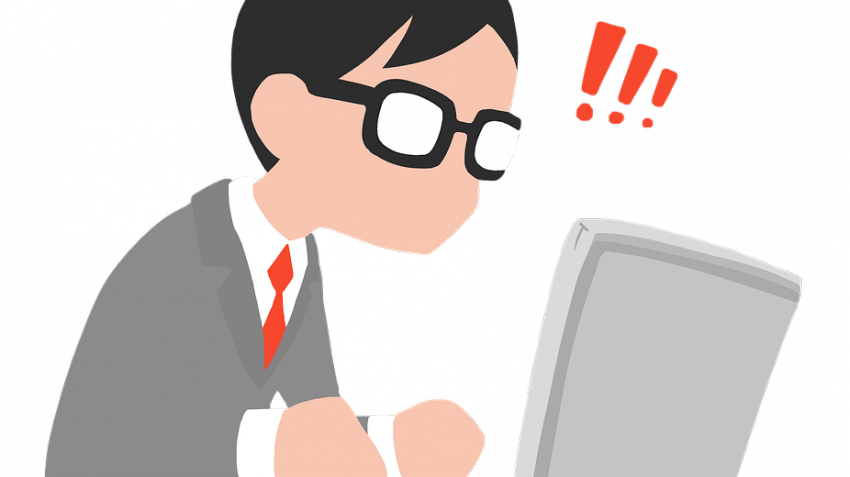 In an ideal world, imitation may be the sincerest form of flattery. Image source: Pixabay
Updated: Tue, Jun 19, 2018
01:26 pm
ZeeBiz WebDesk
Supermodel Miranda Kerr, the wife of Snapchat founder Evan Spiegel, had accused Facebook of "stealing" Snapchat's stories feature where content disappears after a while. Interestingly, Blackberry has accused Snapchat of infringing on six BlackBerry patents. BlackBerry has also accused Facebook's WhatsApp and Instagram of infringing on Blackberry's messaging app patents. Now VoxWeb claims Facebook has lifted its speaking pictures feature, with Facebook allowing users to record voice over pictures for Facebook stories. Sounds like a mystery plot. Doesn't it?
In an ideal world, imitation may be the sincerest form of flattery. In the start-up world, it should not.  But as start-ups brim with "innovation'', copying could perhaps be rampant.
Intellectual property (IP) expert Mathew Chacko, founding partner, Spice Route Legal, says "Fast growing companies focus on technology, profitability and fundraising. In the rush to be the best, some tend to ''borrow'' ideas, technology and processes from others."
Chacko says he knows of companies who pitched ideas to investors, only to find that the investor put together a team to do the same thing, "instead of funding the entrepreneur."
According to Vinita Radhakrishnan, senior partner, chief patent officer, BananaIP Counsels, IP owned by start-ups is often violated by large companies and even research institutions. "We have also noted Indian start-ups emulate/copy/infringe the IP of foreign entities at various levels from idea conception to implementation."
A report by Global Intellectual Property Center (GIPC) says global counterfeiting amounted to $461 billion annually in 2016, and has more than doubled since 2008. In India, copying is relatively easy, say experts. The GIPC data shows India achieving a score of only 8.75 out of 35 against six IP categories that include trade secrets and market access, patents, copyrights, etc. The USA and UK score 32.62 and 32.39, respectively.
Infringement plays havoc with a company's growth plans and profits, sometimes on its very existence. Chacko says should a small company's IP be violated by a large company, the impact is potentially devastating. "The legal regime's inability to clearly permit third-party funding of litigation means small companies do not have the wherewithal to fight large companies."
The loss is much more than revenues. Thiagarajan Rajagopalan, founder & CEO, Tripeur.com, says if a large company gets to scuttle the growth of user adoption, the start-up will lose steam in terms of investor interest, brand equity and user perception. "This is more critical than revenue loss."
WATCH ZEE BUSINESS VIDEO HERE
But what makes brands indulge in lifting? Rajagopalan believes start-ups often disrupt status quo, making established players worry about being rendered irrelevant. "Instead of innovating with original ideas, some take the shortcut of copying from the start-up that is trying to disrupt them."
Yash Mishra, founder and CEO, VoxWeb, says big brands do this to kill a start-up or an emerging competitor. "Instagram, Snapchat and WhatsApp were boot-strapped around a utility or a key feature. Facebook knows its vulnerability and how a new innovative product can create an existential threat. That's why they either try to kill the up-and-coming product by copying its core feature and thus removing product differentiation, or try to buy their way out of this threat, by purchasing that product at a lofty valuation," says Mishra.
So how can start-ups protect their innovations? Mishra says the only way to mitigate risks is to have a robust pipeline of innovative features to make sure that the product remains ahead of the curve for the future. Agrees Rajagopalan, saying start-ups should innovate faster. "By the time the competitor copies, you should have evolved your product to a different level already. " Experts recommend patent filing early on. Once an idea goes public, chances of copying open up. "As a rule of thumb, start-ups should file for patents before making any disclosures," says Radhakrishnan. 
Source: DNA Money
Get Latest Business News, Stock Market Updates and Videos; Check your tax outgo through Income Tax Calculator and save money through our Personal Finance coverage. Check Business Breaking News Live on Zee Business Twitter and Facebook. Subscribe on YouTube.