Hike Messenger piggybacks Airtel to boost its payments bank business
Airtel Payments Bank will now get access to over 10 crore Hike users who will then be able to use its payments banking facilities.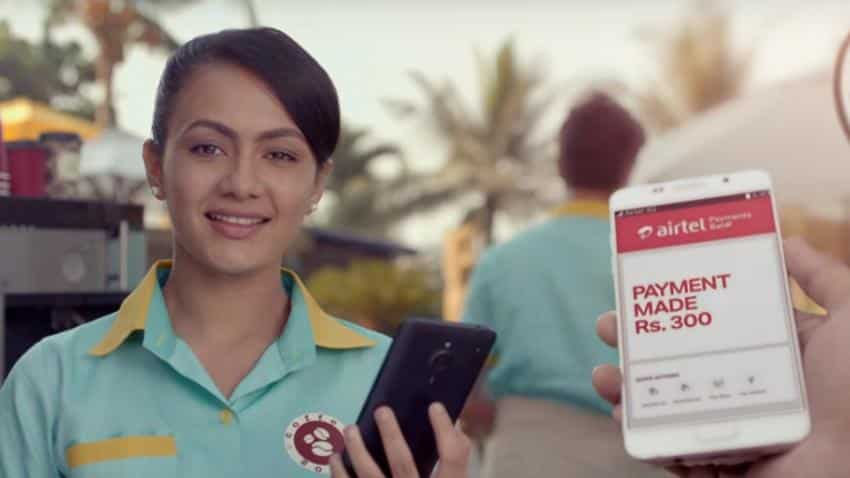 Screen grab from Airtel Payments Bank ad. Image Source: Airtel/ Youtube
Key Highlights

Hike Wallet had a run rate of over 50 lakh transactions in November.
Airtel will get access to over 10 crore users on Hike.
Hike will soon launch its recharge and peer-to-peer payments services.
Hike Messenger on Wednesday announced it will be partnering with Airtel's payments bank to 'power' its e-wallet business.
"The addition of Hike Wallets to our portfolio will position us as one of the largest digital payments platforms in India," A Ganesh, Chief Operating Officer, Airtel Payments Bank said.
Hike Messenger is run by Kavin Mittal, son of Indian telecom major, Airtel's Chairman, Sunil Bharti Mittal. This partnership will give Airtel access to over 10 crore (100 million) Hike users.
"Through this partnership, Airtel Payments Bank gets access to over 100 million users on Hike and will begin powering the Hike Wallet product. Hike users will have access to Airtel Payments Bank's vast product line including merchant and utility payments, KYC infrastructure, which is one of the largest in the country, giving a big boost to the platform in light of the recent KYC guidelines announced by RBI," Airtel said.
The payments bank scheme which started operation in India a year ago has not been doing too well.
These banks were set up as non-full service niche banks.  A bank licensed as a Payments Bank can only receive deposits and provide remittances. It cannot carry out lending activities.
Reserve Bank of India approved the guidelines of the payments banks which were mainly set up to help migrant labourers, low income households, small businesses, and other unorganised sector entities. 
Airtel Payments Bank launched its pilot project in November 2016 and began full-fledged operations in January this year. It began offering the highest interest rate of 7.25%.
However demand deposits by the company stood at Rs 224.03 crore as on September 2017, a report by Bloomberg revealed.
Total number of payments bank deposits amounted to Rs 236.45 crore.
"Wallet crossed over five million (50 lakh) transactions in November 2017, growing by over 30% month-on-month," Hike said.
Pathik Shah, VP, Product at Hike Messenger said, "We've seen tremendous traction on the Wallet over the last few months, most of it being organic. We're on track for five million plus transactions this month with only a simple set of services such as Recharge & P2P. As we scale up the number of services on our platform in the coming months, we expect this to grow even faster."
Updated: Wed, Nov 22, 2017
01:45 pm
Mumbai, ZeeBiz WebDesk