Grounded IndiGo, GoAir Pratt & Whitney-powered aircraft may return to service by April
"You may have seen that the Indian authorities took a decision to ground the fleet in India that have engines of this that had the design escape. We`re disappointed with that decision, but I can tell you that by the end of April, that fleet will be back up in the air flying in India," said Pratt & Whitney (P&W) President Robert F Leduc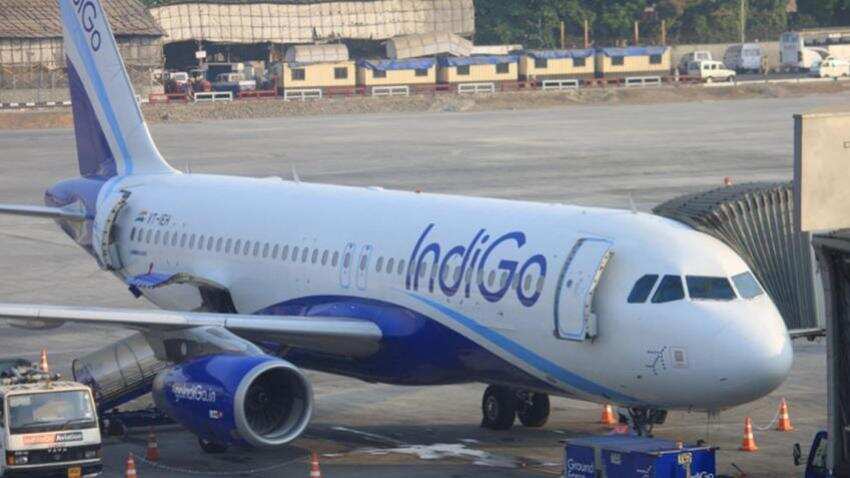 Earlier, the Directorate General of Civil Aviation on March 12 had asked IndiGo and GoAir to ground 11 A320neo aircraft fitted with PW1100 engines. Image source: PTI
Updated: Sun, Mar 18, 2018
06:02 pm
IANS
Pratt & Whitney (P&W) President Robert F Leduc has said that the grounded aircraft belonging to IndiGo and GoAir over engine related safety concerns will be back in operation by April-end. "You may have seen that the Indian authorities took a decision to ground the fleet in India that have engines of this that had the design escape. We`re disappointed with that decision, but I can tell you that by the end of April, that fleet will be back up in the air flying in India," Leduc said during a recent UTC investors` call.
"So I think the three key points that you should take away is we`re back in production, we`re going to retrofit and rework the 55 engines that we shipped previously back to Airbus. We will make our full year production commitment to Airbus. "We have a commitment to them, there`s still a certain amount of engines to support their aircraft delivery profile. We will make those deliveries. Admittedly, the timing is a little bit skewed because of the first quarter and having to rework engines, but we will catch that up primarily by the end of the third quarter. the fleet will be completely back in the sky by the end of April," he added.
Leduc`s comments come days after the Directorate General of Civil Aviation on March 12 asked IndiGo and GoAir to ground 11 A320neo aircraft fitted with PW1100 engines. Of the 11, eight are operated by IndiGo while GoAir operates three, the DGCA said in a statement.  After DGCA`s direction, all the A320neo aircraft with PW1100 engines beyond serial number 450 have been taken off operations in India.
Previously, the DGCA had ordered grounding of three aircraft in IndiGo`s A320neo fleet after the European Aviation Safety Agency issued an emergency airworthiness directive regarding similar A320neos on February 9.