Fortis inks pact to acquire portfolio of RHT Health Trust
The assets to be acquired include 12 clinical establishments, four greenfield establishment and two operating hospitals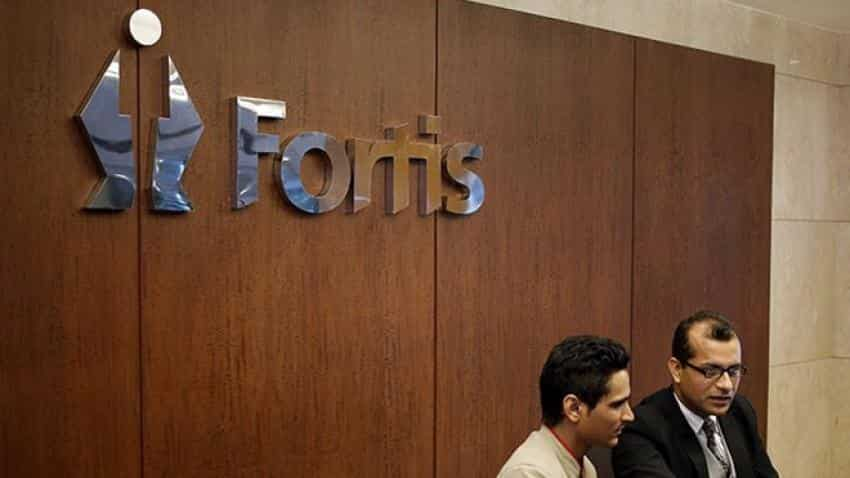 The proposed transaction is subject to regulatory and shareholder approvals. Image source: Reuters
Fortis Healthcare today said it has entered into definitive agreements with Singh Brothers- promoted RHT Health Trust (RHT) to acquire entire portfolio of assets of the Singapore-listed entity for an enterprise value of Rs 4,650 crore.
The definitive agreement to acquire all the securities of clinical establishments and businesses indirectly held by RHT follows the approval of Fortis' board in November last year for a major restructuring aimed at consolidating the entire Indian asset portfolio, the company said in a BSE filing.
Last year, Fortis Healthcare board had approved the proposed acquisition of entire portfolio of Singapore-listed RHT Health Trust (RHT) for an enterprise value of around Rs 4,650 crore.
RHT is promoted by brothers -- Malvinder Singh and Shivinder Singh -- who had recently resigned from the board of Fortis Healthcare.
The step was a part of a restructuring initiative aimed at consolidating the entire Indian asset portfolio comprising various clinical establishments and two operating hospitals of RHT Health Trust into Fortis.
The assets include 12 clinical establishments, four greenfield establishment and two operating hospitals, Fortis Healthcare said.
"The proposed acquisition involves the acquisition of all the securities of RHT's entities in India holding (directly or indirectly) clinical establishments and businesses via a purchase of securities for an enterprise value of approximately Rs 4,650 crore," the company said.
This includes debt of around Rs 1,152 crore, which will be repaid, it added.
The company further said it is expected that a substantial part of net proceeds from the consideration, after repaying debts and transaction expenses, received by RHT would be distributed to its unit-holders, including Fortis, thereby reducing the net investment consideration that Fortis would incur.
Fortis said, "it is a controlling unit holder with an indirect interest of 29.76 per cent in RHT."
The company had used proceeds from listing of RHT on Singapore stock in October 2012 exchange to deleverage its balance sheet. It had also entered into hospital and management services agreement with entities held by RHT, for which it paid service fees.
Claiming that the proposed transaction would potentially enhance value for its stakeholders, Fortis also said with the unwinding of structure, it would also make it easier for investors and other stakeholders to better understand the company's business and financial performance.
"Upon completion of the securities acquisition, the service fees that Fortis was paying will be completely eliminated thereby improving significantly its operating profitability and cash flows," it said.
The expected incremental improvement in EBITDA would be approximately Rs 270 crore and in addition, with the acquisition of 49 per cent of Fortis Hospotel Ltd (FHTL), which is a part of this proposed transaction, there will be an interest saving of around Rs 75 crore on annualised basis, it said.
Fortis said it would fund the proposed transaction with a combination of equity, quasi-equity and/or debt.
The company further said it has an enabling resolution to raise capital of up to Rs 5,000 crore and it has been in active dialogue with financial/strategic investors to raise funds, supported by Standard Chartered Bank as its financial advisor for this purpose.
The proposed transaction is subject to regulatory and shareholder approvals.
Updated: Tue, Feb 13, 2018
05:25 pm
PTI