Fortis Healthcare sale: IHH may make hostile bid
Already Fortis Healthcare's shareholders are opposed to TPG Capital-backed Manipal Healthcare Enterprises' (MHE) initial as well as revised offers on the ground that they are undervalued.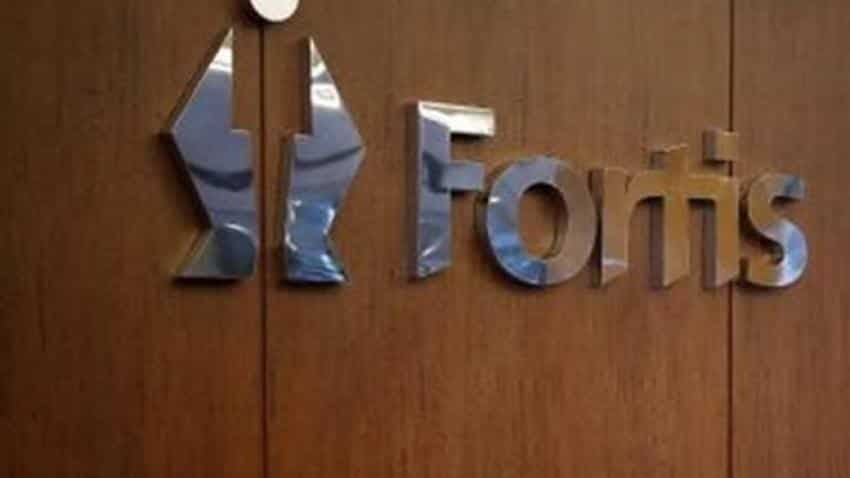 Fortis Healthcare, if merged with MHE, will become the largest hospital network, tipping over their rival Apollo Hospitals by having a few hundred beds more. Image source: Reuters
Updated: Tue, Apr 17, 2018
09:58 am
ZeeBiz WebDesk
Malaysian IHH Healthcare has made public that it's offer, highest among all the offers, was turned down by Fortis Healthcare, the target company. However, the latter stated that the board is yet to take a decision on any of the three offers it received in the last one week. Such a difference in stance may give rise to hostile move by the foreign player, sources said.
Already Fortis Healthcare's shareholders are opposed to TPG Capital-backed Manipal Healthcare Enterprises' (MHE) initial as well as revised offers on the ground that they are undervalued. On the other hand, the price offered by Malaysia's IHH Healthcare was slightly better at Rs 160 per share (MHE's revised offer was Rs 155 per scrip), thus raising speculation of the latter taking minority stakeholders into confidence to make their next move.
On Monday, Malaysian player through a filing with Bursa Malaysia Securities Berhad announced that "the Board of Fortis Healthcare has indicated its inability to engage with IHH as Fortis has entered into binding agreements with Manipal Health Enterprises."
On the other hand, Fortis Healthcare stated that "the Board of Directors of the Company have not yet made a decision".
According to public statements, Fortis Healthcare's Board will be meeting on Thursday "to look at all eligible options and determine the future course of action that is in the best interests of the company, employees and shareholders."
In the last one week, Gurugram-based hospital chain received three offers - a revised offer from MHE, a joint bid from Hero Enterprise Investment Office-Burman Family Office, and a non-binding expression of interest from IHH Healthcare.
As the news of IHH's offer being rejected panned out during the day, Fortis Healthcare's share price fell by 1.94% on Monday to end at Rs 149. However, Munjal-Burman joint offer still awaits a final call.
A source told DNA Money, Fortis Healthcare has put off Malaysian offer and the Singh brothers' promoted company is only delaying announcement in order to eventually state that TPG-MHE's offer is best suited for all the stakeholders.
"As Fortis Healthcare has signed a binding agreement, it is under legal constraint," said a source.
Though the revised MHE's offer had a validity of seven days starting April 10, with the board meeting on Thursday, the validity has likely been extended by a couple of days.
A minority shareholder opined that it is a no-brainer that IHH Healthcare's proposal is better than those offered by others, but the board is still favouring MHE for reasons best known of them.
When approached, IHH Healthcare declined to comment, whereas Fortis Healthcare maintained silence on DNA Money's questionnaire.
Meanwhile, proxy advisory firm Institutional Investor Advisory Services (IiAS) has stated that Fortis Healthcare shareholders need an objective and independent decision-making body to advise its board on the company's sale.
As reported by PTI, all the three options have different consequences for the future of Fortis and taking the right call will now be crucial.
IiAS believes the current board can get additional support in assessing the three bids and come to a decision on the complex sets of pulls and pressures, without necessarily waiting for board expansion.
As per the report, "shareholders need a decision-making body that is objective, independent, and does have a historical association with the promoter group or their companies."
BULKING UP
Fortis Healthcare, if merged with MHE, will become the largest hospital network, tipping over their rival Apollo Hospitals by having a few hundred beds more  
IHH Healthcare, which has world's second largest hospital network and largest in Asia, already has acquired Continental Hospitals as well as Global Hospitals  
Meanwhile, VPS Healthcare has withdrawn from the race
 
ANATOMY OF THE DEAL
January 2017: TPG Capital backs Manipal Healthcare Enterprises (MHE) to get into a discussion with Fortis Healthcare  
July 19, 2017: Malaysia's IHH Healthcare makes an offer to Fortis, which doesn't fructify  
December 2017: Abu Dhabi's VPS Healthcare enters the fray to buy Fortis  
March 1, 2018: MHE closes in on Fortis Healthcare  
March 27, 2018: Fortis-MHE announce a Rs 3,900 crore deal, offering Rs 135 per share  
March 28, 2018: IHH makes another unsuccessful attempt to buy Fortis  
April 10, 2018: TPG-MHE sweetens the deal with an offer of Rs 155/share  
April 11, 2018: IHH makes a third offer at Rs 160  
April 12, 2018: Munjals & Burmans make an offer to infuse Rs 1,250 crore for 16% stake  
April 16, 2018: Fortis turns down IHH's offer
By Ateeq Shaikh, DNA Money