Flipkart-Walmart deal done; now, this big problem raises its head
"I believe it (the deal) will create a rumble in the industry. Whenever there is an M&A, a little bit of shiver is felt, but that does not shake up sturdy businesses. I am a very strong believer of the fact that the Indian market is so large that nobody can say it will saturate," Anil Talreja said.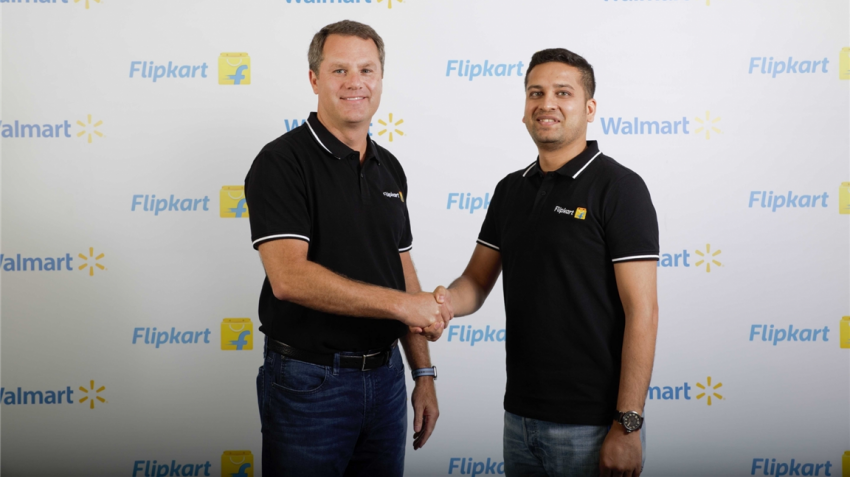 Walmart-Flipkart deal may create an uneven level of playing field. Image source: IANS
As Walmart and Flipkart close the $16-billion deal, retail experts and trade associations expected a slight "rumble" or "a little bit of shiver" in the industry due to it. Anil Talreja, partner Deloitte India, told DNA Money that just like any M&A this deal could also cause a "rumble" in the industry.
"I believe it (the deal) will create a rumble in the industry. Whenever there is an M&A, a little bit of shiver is felt, but that does not shake up sturdy businesses. I am a very strong believer of the fact that the Indian market is so large that nobody can say it will saturate," he said.
Praveen Khandelwal, secretary general of the Confederation of All India Traders (CAIT), was more assertive in his views on the adverse impact of the deal on small retailers.
"This deal will certainly affect the small retailers adversely. This deal is a mechanism through which Walmart wants to control and dominate offline retail trade. We all know that Walmart has no expertise in online retail business, but it has entered into a deal with Flipkart. So, through e-commerce they want to control and dominate the retail trade," lamented Khandelwal.
The spokesperson for the traders association said Walmart-Flipkart deal will create an uneven level of playing field.
"Our (domestic) small retailers will not be in a position to compete with them (Walmart). We already have predatory pricing, deep discount and loss funding on e-commerce portals, and with Walmart this tendency will grow more and ultimately the end loser will be the customer because once the competition is wiped out then Walmart is going to dictate prices and terms and condition," said Khandelwal.
He was also worried about Walmart, now as the owner of the e-commerce company, being in possession of Flipkart's data and digital intelligence.
"It will free to use the data at its will and wish. On the other hand the economy is not going to benefit at all with the deal. Ultimately, it is the venture capitalists, the investors and the promoters who will benefit, and in the absence of an e-commerce policy and a regulatory mechanism Walmart can easily play its own game. Therefore, we want the government to bring out e-commerce policy immediately and constitute a regulatory authority. Till such time, the deal should be kept in abeyance and government should minutely study the metrics of the deal," said the CAIT chief.
Khandelwal also believes the deal will result in job losses.
Anuj Puri, chairman – ANAROCK Property Consultants, was not as pessimistic. He said the entry of Walmart in the market will spur competition, which would be favourable for the consumers.
"More competition is always good for consumers, and that is even truer in e-tailing. Also, the entry or expansion of stronger global players will lead to more technological innovation and investments, creating a more conducive environment for buyers as well as sellers," he said.
Puri expected smaller e-commerce players to win the game through differentiation; "smaller e-commerce players can have a big impact if they come up with a brand new concept and back it with the right technology".
"Online retailers will play their cards carefully and evaluate the emerging landscape to look for areas of potential differentiation, rather than trying to slug it out with brute force. India is a hotbed for technology start-ups, many of them focused on e-commerce, and even smaller players have managed to carve out a loyal clientele for themselves on this basis," he said.
He dismissed fears of monopoly-like situation emerging as there were safeguards against it built into how businesses can operate in India.
He also did not expect profitability of e-commerce to be hit in the medium to long term.
"E-commerce has shown a unique pattern of heavy, loss-making investments initially and then breaking even and becoming profitable after a couple or more years. This is an essential feature in such a competitive marketplace, and the deep discounts that often result obviously benefit consumers. However, e-tailing also has the built-in potential for high customer loyalty as long as the business is known for superior service, customer-centricity and responsiveness to market inputs. This means that a strong e-commerce company can survive and thrive even after the deep discounts peter off," he said.
Security research firm Angel Broking said, "The deal will mark a new beginning in the e-commerce industry which will now be dominated by Amazon and Wal-Mart."
"Flipkart was already struggling to keep pace with the huge investments that Amazon was able to infuse into its India operations. Now the financial muscle of Wal-Mart will be pitted against the deep pockets of Amazon and both are expected to invest heavily in back-end infrastructure and front end logistics. Of course, the question still remains as to whether the idea of Indian entrepreneurs selling out to global giants is an encouraging signal for Indian Industry or not?" it said in a statement.
Deloitte's Talreja said his consultancy firm had predicted e-commerce for grow at 34% CAGR for four years till 2020. He said the Walmart-Flipkart deal was unlikely to change that projection in any way.
"I don't see that going down in any case. The online retail space is going to grow, irrespective of this deal," he said.
Source: DNA Money
Updated: Thu, May 10, 2018
11:27 am
ZeeBiz WebDesk