Flipkart sale: From rivalry with Amazon to why deal matters to Walmart, a few facts on takeover
Walmart is all set to clinch a mammoth deal to buy a majority stake in Indian e-retailer Flipkart for anything between $10 bn to $15 bn.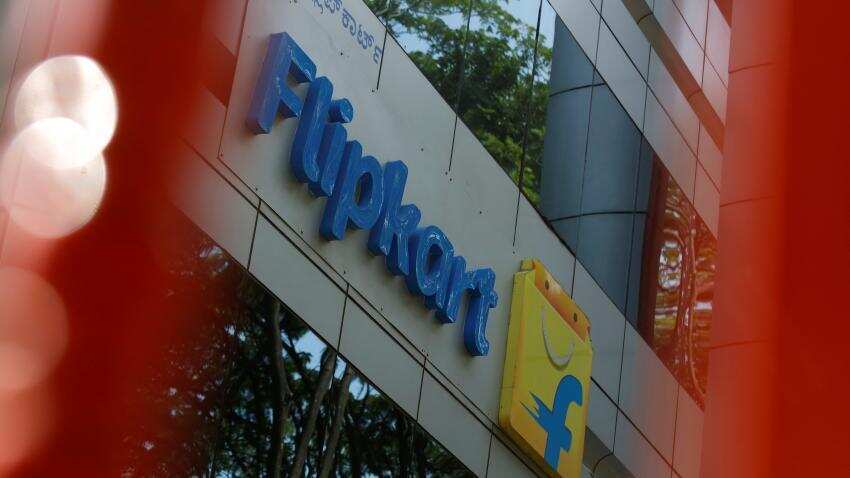 Representational Image: Photo: Reuters
E-commerce giant Flipkart has maintained its leadership in Indian e-retail market for quite sometime now despite stiff opposition. The presence of this portal has even blocked growth of overseas companies like Amazon in the country. The craze for online shopping in India is what is boosting growth and the potential is massive going forward. For Amazon things are going to change now for the worse. It was facing stiff competition from Flipkart as it is and now, the Indian e-retailer will be backed by US retail giant Walmart. Softbank Group chief Masayoshi Son has confirmed the deal. In fact, the reason behind Walmart's Flipkart takeover can be linked to taking the rivalry with Amazon in the US to India. In the US, Walmart has suffered hugely at Amazon's hands. 
On Wednesday, Walmart has acquired India's most prefered e-commerce portal Flipkart for a behemoth $16 billion making it world's largest e-commerce deal. Walmart has acquired 77% stake in Bengaluru-based online shopping portal for a valuation of over $20 billion.
The deal, which will see some of the biggest investors in Flipkart offloading their stake, including Softbank, in the country's largest e-commerce company. 
Here are few facts on how Walmart plans to take on Amazon with Flipkart acquisition. 
Flipkart has done some big business
It was founded in 2007 by Sachin Bansal and Binny Bansal who were ex-employees of Amazon.com. Right now the company sells almost everything. It initially began with an investment of Rs 4 lakh, but as on April 2018, the valuation of the company has reached $20 billion. 
To maintain it's leadership, Flipkart has acquired other e-commerce portals like Myntra.com, Jabong.com, payment startup PhonePe, eBay and many more. 
With the Walmart deal, it is expected that Flipkart's valuation will reach to a massive $21 billion making it the world's biggest ever e-commerce acquisition. 
Investors who will sell their stake to Walmart 
As per Bloomberg report,  Flipkart Online Services has approved an agreement to sell about 75 per cent of the company to a Walmart-led group.
Walmart will likely purchase stakes of Flipkart's investors like Tiger Global Management and Softbank. These two hold 20% stake each in Flipkart. Further Walmart will also buy  stake in the Singapore holding company, Flipkart Pvt Ltd, that, therefore will become largest stake holder. 
Founders to exit
Not only investors but Flipkart's founder will also sell their stake to Walmart. The news reports have mentioned that Walmart will retain Flipkart's leadership under founder Binny Bansal. However, Sachin Bansal who is there with Flipkart since 9 years, will exit by selling entire 5.5% stake to Walmart, reported by Times of India. 
 
Walmart's India agenda
Walmart already operates in India with 21 wholesale stores, however as per Nasdaq report,  its ability to establish its own brick-and-mortar stores gets restricted by the huge costs associated with setting up stores in a nation like India, alongside certain limitations on foreign ownership for multi-brand retailers.
Hence once deal materializes, it is likely to strengthen Wal-Mart's position against Amazon, by helping it leverage the large market Flipkart caters to. 
As for Flipkart, Nasdaq believes it will help in boosting its grocery business. Currently, Flipkart sells almost the same products which are been exploited by Amazon, and therefore, the deal with Walmart will be a perfect choice, given its growing experience in the space. 
Flipkart and Walmart enemy - Amazon 
Earlier reports have mentioned that, Amazon had shown similar interest in Flipkart, however, the latter chose Walmart over the Seattle, Washington-based online retailer. 
Walmart doesn't have an online presence in India, but as of this year, Amazon has emerged as the leading e-commerce operator in the country. Flipkart's founders, also preferred a deal with Walmart because they believe it would allow them to continue leading the company, Bloomberg said in an earlier report. 
Amazon reportedly offered $2 billion breakup fee to Flipkart, apart from this, the company also offered similar amount like Walmart for holding up to 60% shares. If Flipkart would have chosen Amazon deal - then it would have hold 70% of India e-commerce market.
Amazon and Walmart valuation 
Nasdaq report said, "As for Wal-Mart, this retail biggie has explored every nook and cranny to combat Amazon's growing dominance."
Currently Amazon stands on fourth place in top market valuation companies in the world, where Walmart takes the 22nd spot. Amazon's market valuation is $427 billion, while Walmart's is nearly half of it standing at $221.1 billion.
Why deal matters to Walmart 
Walmart, which failed to make an entry in India in offline retail space, can now sell its products online to 1.3 billion population of the country. 
Post the acquisition, Walmart will expand its online retail business. 
Walmart will also get access to other online players like E-Kart, Jabong and Phone-Pay
Walmart will own Flipkart's 21 ware houses. It will also get access to Flipkart's 10 crore customers.
Updated: Wed, May 09, 2018
04:36 pm
Mumbai, ZeeBiz WebDesk