Flipkart a game changer for Walmart; Amazon to face stiff competition in e-commerce market
 Walmart, which failed to make an entry in India in the offline retail space, can now sell its products online to 1.3 billion people.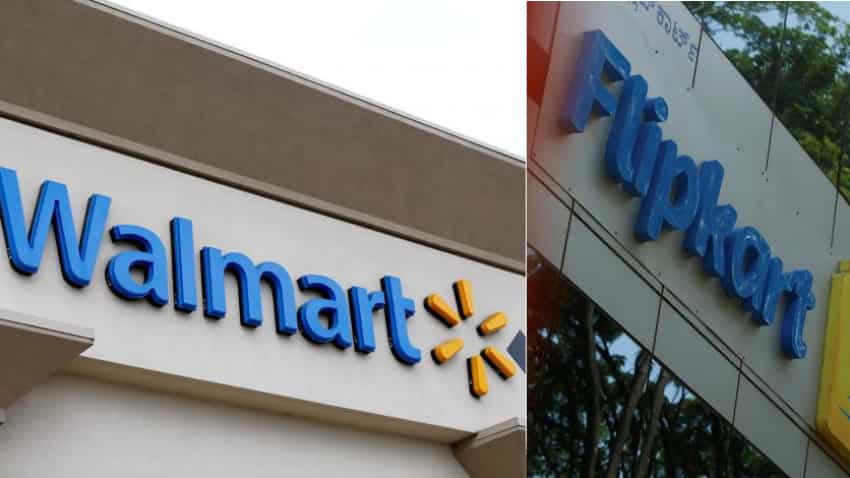 Representational Image: Photo: Reuters
In e-commerce market, two retail chains are set to create history by joining hands. Largest offline retailer Walmart has already signed an agreement to acquire 77% of Flipkart at $16 billion for a valuation of $20 billion which is now said to be the biggest deal in e-commerce world and also the largest FDI deal in India. Walmart, which failed to make an entry in India in offline retail space, can now sell its products online to 1.3 billion population of the country. Walmart has further shown its intention to purchase additional $3 billion in the online shopping portal, which will make 85% shareholding in Flipkart. 
John Brick Research analysts at Morning Star said, "We believe Walmart's $16 billion purchase of a 77% stake in Flipkart (a leading Indian e-commerce player selling electronics, appliances, fashion, and apparel items) showcases its desire to expand its e-commerce presence around the world."
Also, Walmart management anticipates this tie up will constrain earnings to the tune of 5%-11% over the next two years (as Flipkart has failed to turn a profit), given the growth potential. 
"We think the addition of Flipkart will enable Walmart to tap another 1.3 billion customers in an attractive market that presently represents less than 1% of sales for Walmart today but can become 10% of sales by fiscal 2026," Brick added.
Further, it said, "we think the low-single-digit percentage decline in shares is making this name a bit more attractive, trading at nearly a 10% discount to our valuation."
Interestingly, for Amazon things are going to change now. Already facing stiff competition from Flipkart, now the Indian e-retailer being backed by US retail giant Walmart will pose greater challenge for it. In fact, Walmart's takeover of Flipkart can be linked to taking the rivalry with Amazon in the US to India. In the US, Walmart has suffered hugely from Amazon's hands. 
Surprisingly, it not only Walmart who is enemy of Amazon, even Flipkart has been confronting the company for the past few years. Amazon had shown similar interest in Flipkart, however, the latter chose Walmart over the Seattle, Washington-based online retailer. 
Walmart doesn't have an online presence in India, and with Amazon's emergence as the leading e-commerce operator in the country, Flipkart's founders preferred the US retail giant Walmart as they believed it would allow them to continue to lead the company, a Bloomberg report said. 
Brick, however, says, "We surmise that this addition should enable Walmart to level the playing field with one of its biggest foes, Amazon, in an attractive geographic region with a rising middle class of consumers." 
From a capital allocation perspective, Brick said, "we expect Walmart will fund the purchase by using a combination of cash on hand and newly issued debt."
Considering above factor, Brick added, "With total debt/EBITDAR of just around 2 times at the end of fiscal 2017, we don't believe the deal suggests financial or liquidity risk is on the horizon for Walmart."
Updated: Mon, May 14, 2018
08:21 pm
Mumbai, ZeeBiz WebDesk