ECB rejects Monte Paschi's request for more time to raise cash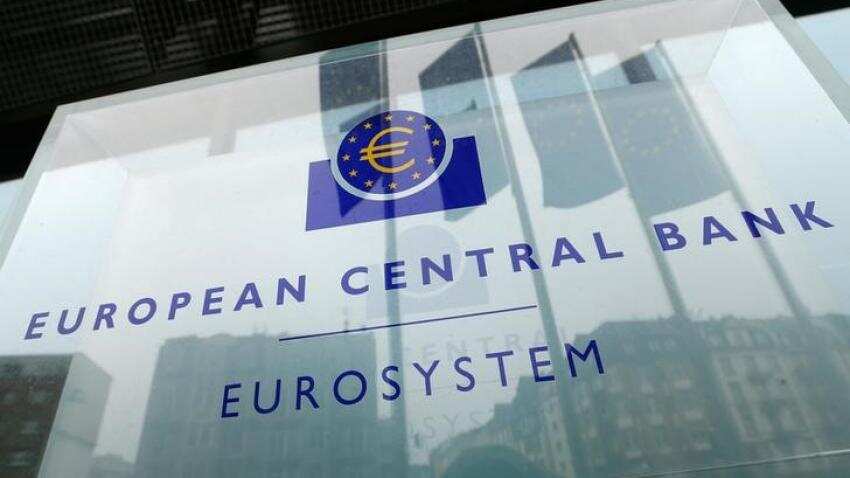 The logo of the European Central Bank is pictured outside its headquarters in Frankfurt. Image Source: Reuters
The European Central Bank (ECB) has rejected a request by Italy`s Monte dei Paschi di Siena for more time to raise capital, a source said on Friday, a decision that piles pressure on the Rome government to bail out the lender.
Italy`s third-largest bank, and the world`s oldest, had asked for a three-week extension until January 20 to try to wrap up a privately funded, 5 billion euro ($5.3 billion) rescue plan in the face of fresh political uncertainty.
The ECB`s supervisory board turned down the request at a meeting on Friday on the grounds that a delay would be of little use and that it was time for Rome to step in, the source said.
The Italian government is likely to intervene in the next few days, possibly as early as this weekend, to bail out the bank to prevent it being wound down, banking sources said. Some bankers say the government could seize the opportunity to bolster other ailing Italian banks, not just the Tuscan lender. 
A failure of the bank could erase the savings of thousands of retail investors, jolt the wider banking sector and spark a financial crisis in the euro zone`s third-biggest economy.
The treasury declined to comment, but a government source said Rome was ready to use an emergency decree to authorise a bank rescue if necessary. 
ALSO READ: Renzi to resign after referendum rout, leaving Italy in limbo
Monte dei Paschi said on Friday night that it had yet to receive an ECB response to its request for more time, and that it was pressing ahead with its private rescue plan. Its board met on Friday night and would resume deliberations on Sunday.
CEO Marco Morelli could still launch an 11th-hour attempt to raise money by reopening an offer for retail investors to swap 2.1 billion euros of subordinated bank debt into equity, a source familiar with the matter said. This is despite the market watchdog saying the offer is too risky for ordinary investors.
In addition, Qatar`s sovereign wealth fund could invest another 1 billion euros, while a consortium of banks would try to raise additional capital through a share sale on the market without committing to underwrite it, the source said.
However, other bankers said state intervention remained the most likely option.
Monte dei Paschi shares fell as much as 15% on the Reuters report that the euro zone`s bank supervisor had rejected its request for more time. The stock ended down 10.6%. 
Passing Baton to Rome
The ECB has effectively invited Rome to step in at a time when the Italian government is in disarray, with a caretaker administration in charge after Prime Minister Matteo Renzi quit this week in the wake of a heavy referendum defeat.
Renzi had resisted calls for a state bailout of Monte dei Paschi because European Union (EU) rules would require the lender`s bondholders to suffer losses.
Italy`s president is holding talks with political parties over the weekend with the aim of appointing Renzi`s successor on Monday and a new government soon after. Italy would still face the risk of early elections, as early as next spring, with the prospect of the anti-euro Five Star Movement coming to power.
One banking source said the consortium of investment banks looking to support Monte dei Paschi`s privately funded rescue plan did not believe there was enough time or willing investors to execute the deal by the year-end deadline imposed by the ECB.
That leaves little option other than a so-called precautionary recapitalisation by the state. Under tough European rules governing banking crises, losses would have to be imposed on the bank`s junior bondholders first, most likely through a mandatory debt conversion into shares.
Rome is keen to spare the bank`s 40,000 retail investors who hold its subordinated debt, but it may have to include them in the forced debt swap and find ways to reimburse them later.
Earlier on Friday, the bank`s senior management met Economy Minister Pier Carlo Padoan and the leading investment banks behind the private rescue plan, JPMorgan and Mediobanca , a treasury source said. 
Get Latest Business News, Stock Market Updates and Videos; Check your tax outgo through Income Tax Calculator and save money through our Personal Finance coverage. Check Business Breaking News Live on Zee Business Twitter and Facebook. Subscribe on YouTube.
Updated: Sat, Dec 10, 2016
01:44 pm
Milan, Reuters