Colgate Palmolive's Q3 net profit declines by 23%
Issam Bachaalani, Managing Director at Colgate-Palmolive (India) said, "In the awake of the liquidity crunch during the quarter, we took proactive measures to support our business partners to ensure ease of business. We extended credit to our customers, provided additional incentives, accelerated processing of trade claims and advanced payments to our supply chain partners to address liquidity issues."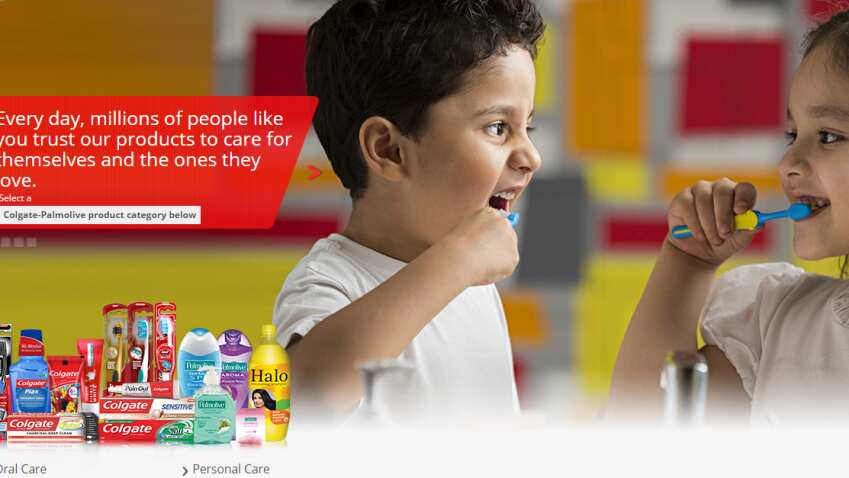 A Bloomberg poll estimated net profit of Rs 140 crore for Colgate this Q3. Photo: Official Website
Updated: Fri, Jan 27, 2017
03:33 pm
Mumbai, ZeeBiz WebDesk
Colgate Palmolive missed analyst estimates by reporting weak third quarter result for quarter ended December 31, 2016 period, citing liquidity crunch pushed by demonetisation drive as the main reason.
The company reported net profit of Rs 127.82 crore, a decline of 22.58% compared to Rs 165.11 crore in the corresponding period of the previous year.
Issam Bachaalani, Managing Director at Colgate-Palmolive (India) said, "In the awake of the liquidity crunch during the quarter, we took proactive measures to support our business partners to ensure ease of business. We extended credit to our customers, provided additional incentives, accelerated processing of trade claims and advanced payments to our supply chain partners to address liquidity issues."
A Bloomberg poll estimated net profit of Rs 140 crore for Colgate this Q3.
Total income from operations stood at Rs 991.22 crore this Q3, declining by 8.38% year-on-year (YoY) and 17.61% quarter-on-quarter (QoQ) basis.
However, gross margins expanded by 40 basis points yoy, said Colgate.
Bachaalani feels gradual pick up will be witnessed in the market once the liquidity situation improves.
He said, "Colgate continues to maintain its leadership stance in the market. Our business fundamentals remain very strong with the consumer being at the heart of everything we do. We continue to deliver insight-driven innovations while driving sustainable growth and furthering the cause of oral health in India.
At 3.10 pm, shares of Colgate tanked over Rs 19 or 2.18% on BSE, trading at Rs 878.50 per share.