Chocolate business in India: Mondelez International looks at volume-driven growth to remain market leader
The chocolate market in India is pegged at over $100 million, as per Mondelez International, and the company enjoys a leadership position with over 66% market share in the segment.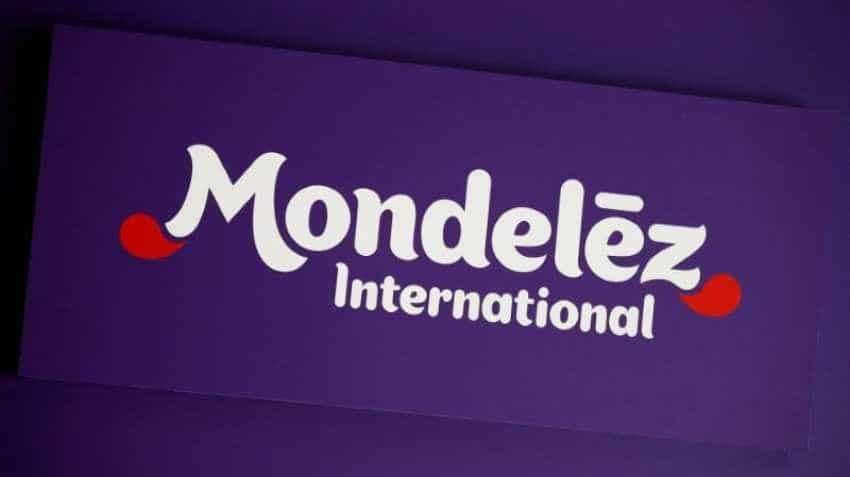 The chocolate market in India is pegged at over $100 million, as per Mondelez International. Image source: Reuters
The chocolate market in India is pegged at over $100 million, as per Mondelez International, and the company enjoys a leadership position with over 66% market share in the segment. The company operates three of its global research, development and quality (RD&Q) technical centres in the AMEA (Asia, Middle East and Africa) region. With an investment of $15 million, the recently opened centre in Thane, Maharashtra is its second such facility for chocolates and powder beverages and is expected to spruce innovation across the product categories going forward. Deepak Iyer, MD, Mondelez India Foods Pvt Ltd, in conversation with Ashish K Tiwari, talks about the company's India business, competitive intensity, cost pressures, policy matters and so on.
How crucial is the India business?
India is easily one of our fastest growing businesses across Mondelez International and our brands hold a special place in the heart of consumers here. In fact, we are the ones who got chocolates in the country and till today we continue to define the taste of chocolates for Indians. It's heartening to see our portfolio comprising marquee brands lead by Cadbury Dairy Milk and its variants, Bournvita, 5 Star, Gems, Oreo and Tang among others command a special place in the overall consumption basket. In fact, the highest market share in chocolates that we have anywhere in the world is in India. Therefore, it becomes our responsibility to see how we lead the growth of this category as market leaders here.
Tell us about some India-specific initiatives.
We have been forerunners in developing new platforms, new locations and addressing every need for our consumers. This has been possible because of our commitment to the consumers, deep understanding of their needs and creating products accordingly. We have launched new products in India the moment we saw a trend in terms of increase in consumption. Products like Fuse and Lickables are a few examples. If you look at the way we have done innovations across categories I think that has been hugely driven by the presence of an RD&Q centre in the country. In fact, all of the India-specific initiatives started right at the Thane facility. And the new technical centre with 3D printing and other modern equipment/ machinery now really ups the game dramatically. India has always been an innovation hub for Mondelez in AMEA (Asia, Middle East and Africa) and globally, and this will only augment our ability to innovate even more.
How soon will you launch sugar-free variants?
I can't tell you that but you will be surprised.
What has been the impact of cost pressures on the business? How are you dealing with it?
Historically, India has had inflationary pressures. The way we handle it is, some part of it is through pricing. However, due to a competitive market scenario, we cannot increase prices beyond a point. So a lion's share will have to be absorbed by bringing in productivity. That's where the new state-of-the-art RD&Q centre in Thane will play a critical role. We have successfully done this in the past several years and believe there is a lot we can still do here. With new emerging technologies, there are better and more efficient ways to do this. Hence, our net productivity agenda is a whole parallel stream and if we can run that very aggressively, we can really do away with a lesser price hike, thus giving us a competitive advantage.
Could there be some increase in prices?
So far this year, we haven't taken any price increase and are managing it through productivity. We continuously evaluate the market scenario. In the future, if cost pressures arise, we will evaluate and take a call accordingly. In fact, a country like India where you have millions of people in emerging consuming class, the focus has to be on giving them value. We should be driving a volume-driven growth or a consumption-driven growth and not necessarily a pricing driven growth. So we have always been very passionate about that saying that beyond a point we won't take up pricing. That one thing you need to watch is not overdoing the pricing growth. That's because it starts eroding all others. We have been super conscious of this. Not just now but over the last many years and that's the marketing framework we use.
But price control also requires extensive value engineering.
We are certainly doing value engineering. It can be done in three to four ways. One is reformation. As technology evolves you will find better and newer products and better and more useful ingredient profiles at a lower cost. And that's a great win-win sweet spot to do. The second is what you don't like to do, but you have to do at some time, is some way of salami slicing. You have to reduce the bar a little bit such that you know it doesn't go beyond a point where suddenly it is more air and nothing else than that. So you can't go to that level. The Rs 1 candy is a great example of that approach. We were the only guys who took a bet saying we have to put out a Rs 2 candy. So we introduced one and called it Rich. Now we call it Gold. It is doing very well for us.
Has competitive intensity made it more challenging to operate the business?
My sense is that competition is always good for any industry. At the end of the day, the consumer benefits. If the consumer benefits, s/he will consume more and in turn, the industry will benefit. So I think we always welcomed competition, especially since the mantle is on us as market leaders to grow the chocolate category. Instead of staying focused on market share, we have always been welcoming of players who will help come and grow the category because that is not very accredited to the whole industry and to the consumer. So we are very happy enrolling as many people who can come.
How is the demand for your products in rural markets?
The rural markets are responding very well. Not just for us but for everyone. I think there was a slump in rural markets around 2015, 2016 when we experienced two bad monsoons, back to back. That's not the case now. Secondly, the modified NREGA (National Rural Employment Guarantee Act, 2005) has given money back into the hands of rural consumers. Newer roadways are getting constructed. One look at Google Maps shows as compared to 10 years ago there has been a dramatic increase in the number of villages that now have a road. The government claims 100% electrification. Even if it is 98%, there is no harm because it wasn't so five years ago. For products like ours, especially chocolates, if you don't have electrification, how do you really deliver a good experience? You can own a refrigerator but what is its use if there is no electricity to chill it. So things like electrification, connected roadways, etc, have had a huge impact and resulted in a good rural growth for us.
Any thoughts on the tariff barriers that are posing a challenge for businesses like yours?
It's a very broad subject. You must also understand that we always have a network of factories. We will always have demand that fluctuates and supplies that can be augmented. Today I could be supplying to a country and tomorrow it could be catered to by some other facility. It's a moving target and hence very difficult to say what we have. Similarly, trade barriers are also moving targets and a lot has been happening in the last one year and thereof. So we factor all of that into consideration, to see where the tax penalties are and where is it that I have the most optimal way to supply without getting the highest penalty. So it's very tough to say country to country but as a network overall, we have a very accomplished and expert team working on, say, what should be the sourcing model.
Source: DNA Money
Get Latest Business News, Stock Market Updates and Videos; Check your tax outgo through Income Tax Calculator and save money through our Personal Finance coverage. Check Business Breaking News Live on Zee Business Twitter and Facebook. Subscribe on YouTube.
Updated: Mon, Nov 05, 2018
09:11 am
ZeeBiz WebDesk