Chinese company is acquiring UK-based Thomas Cook, not Thomas Cook, India: Brijesh Modi, Thomas Cook India
Thomas Cook India has no relationship with UK-based Thomas Cook but the news of its acquisition by a Chinese company has had an impact on us due to a similar name, says Brijesh Modi, CFO, Thomas Cook India Limited.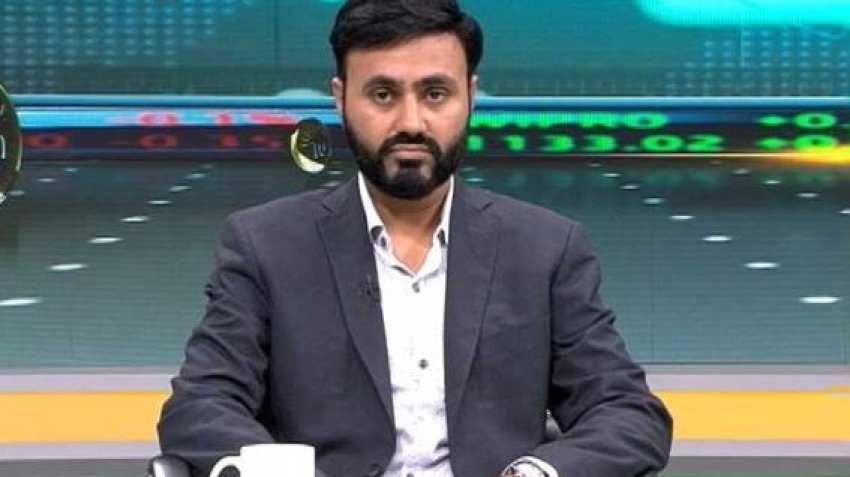 Thomas Cook India has no relationship with UK-based Thomas Cook but the news of its acquisition by a Chinese company has had an impact on us due to a similar name, says Brijesh Modi, CFO, Thomas Cook India Limited.
Updated: Mon, Jul 22, 2019
12:42 pm
New Delhi, ZeeBiz WebDesk
Thomas Cook India has no relationship with UK-based Thomas Cook but the news of its acquisition by a Chinese company has had an impact on us due to a similar name, says Brijesh Modi, CFO, Thomas Cook India Limited. In an interview with Swati Khandelwal, Zee Business, Modi said Thomas Cook India is independently run by Fairfax Financial Holdings Ltd, since August 2012. Edited Excerpts:  
Q: Thomas Cook has seen a fall of 21% in its script within a month. What are the reasons for this decline?
A: The decline is a result of the rumours regarding the acquisition of Thomas Cook by a Chinese company, but this news doesn't stand true in respect to Thomas Cook India but is related to Thomas Cook UK. And, I would like to inform people that Thomas Cook India and Thomas Cook UK are completely different companies and only our names are similar, i.e. Thomas Cook. Interestingly, it was 2012 when Thomas Cook UK sold its shareholdings to a Canada-based company, Fairfax Financial Holdings Ltd and since August 2012, Fairfax is running Thomas Cook India independently. Thus, we don't have any relation with the rumour related to Thomas Cook UK acquisition by a Chinese company. Thomas Cook India doesn't have any business transaction with Thomas Cook UK and neither we will receive any amount from it, nor we are supposed to pay anything to them. However, Thomas Cook UK has granted a brand licence to use the name 'Thomas Cook' up to the end of 2024. We annually pay Thomas Cook UK for the royalty which is the only transaction that we have with them while we do not have any type of business dealings. Both companies work independently. Business analysts and investors must know that both the companies are different, and I would like to tell our business associates, suppliers and consumers that both the companies are different and Thomas Cook India functions independently.
Q: In what position do you find yourself in considering the concerns of this sector, debt, and the impact of rival companies? How is your financial health and situation?
A: The balance sheet and financial condition of Thomas Cook India are quite strong and according to our March 2019 accounts as well as annual reports, the company's total cash, deposit position has amounted at Rs. 1059 crore in the books, cash balances, bank balances and deposits. There is no problem with liquidity. We have always focused on free cash flow since 2012 when Fairfax acquired us. Our company generates free cash flow of Rs 200-250 crore which was used for the prepayment of the debenture, the only borrowing in books last year. Prepayment is a big thing amid the ongoing liquidity crunch situation, and we prepaid the debenture liability of Rs69 crores. So, our holding company, Thomas Cook India, is a completely debt-free company. 
Q: What kind of response did you receive in this summer season and how important is FY20 for you?
A: Our growth rate for holiday business in the summer season stood between 15-20% and we have a board meeting on August 6, 2019, after which the detailed results will be released. In the coming seasons that is, July to December we have seen a growth of 12-15% in the forward bookings and the peak seasons like Dusshera and Diwali is yet to come. Besides, stabilisation and normalisation of the rates in the aviation sector give a feel this forward booking growth will be maintained or it may exceed. 
Q:  Did currency volatility impacted your business and how will you manage it?
A: If we speak about USD and Indian Rupees, it had gone up to Rs 70-71 per dollar and it was Rs 68.75 per dollar this morning. The appreciation of the Rupee against the American Dollar is beneficial for us because our product and holiday prices decrease with it and under such situation, and we charge our customers the rate that exists on the particular date of booking. Thus, rupee appreciation has been beneficial for us. 
Q: So, will it have any impact on your financials?
A: It will not impact much as we pass on the actual rate to our customers and we do not have any such risk or gain in it.
Q: What are your expansion plans and how will you raise funds? What is the CAPEX planned for the next 1-2 years?
A: We do not require funds as our liquidity position are quite good. The working capital in travel business remains negative because the customers pay in advance, which is later paid to the supplier. As far as the expansion plan is concerned, then we invest in 20-25 branches of retail outlets annually. Investment in the online section is our priority as it is a new trend in which many people are booking online. If we look at the past few years, our CAPEX amounts to Rs 20-25 crore on our investments, expansion, technology and we will continue to do so.
Q: Have you absorbed the recently acquired Digiphoto Entertainment Imaging in your books and what is its impact?
A: Digiphoto was acquired at the end of March 2019 and June quarter will the first quarter when the company's profit and losses will a consulate in our balance sheet. The company had made PAT worth Rs 40 crore in 2018 and we are expecting the trend to continue. The company is profit accretive since day one and the company also generates cash flow which is or top priority. Its results will be seen in the first quarter. There is an aspect of seasonality arises in every quarter which results in profits for some quarters and others less.  We are looking at the growth on an annual basis.
Q: Any area where you would like to increase your strength in terms of acquisition in this quarter of the next one?
A: We are always open for acquisitions and go for it whenever any right opportunity comes on our way. As I have earlier said that we don't have liquidity concerns and at present, we are looking forward to travel-related businesses, which are adjacent to travel, as we acquired Digiphoto, which is an attractive industry before it we have made a strategic investment in Ithaka, a company that curates itinerary. So, we are looking into travel and travel-related businesses. 
Get Latest Business News, Stock Market Updates and Videos; Check your tax outgo through Income Tax Calculator and save money through our Personal Finance coverage. Check Business Breaking News Live on Zee Business Twitter and Facebook. Subscribe on YouTube.