Budget airline AirAsia to add around 30 jets this year amid strong demand: CEO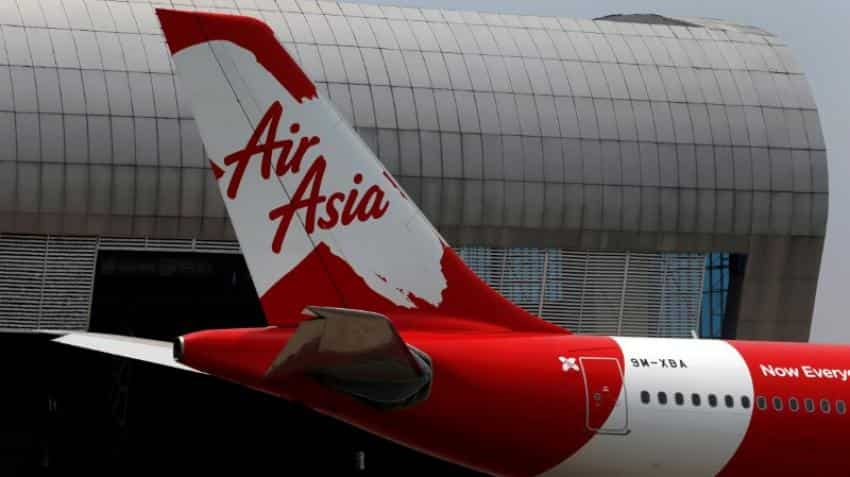 Tail of AirAsia X plane as seen at the Garuda Maintenance Facility AeroAsia in Tangerang. Image source: Reuters
Budget airline group AirAsia Bhd plans to add around 30 jets to its airline affiliates across Asia this year due to strong demand growth across the region, CEO Tony Fernandes said on Tuesday.
AirAsia, which operates close to 200 airplanes and is one of Airbus SE`s biggest customers, has airlines in Malaysia, Thailand, Indonesia, the Philippines, India and Japan and plans to grow in China and Vietnam.
"We`ve been able to get the Philippines and Indonesia really rocking, turning them into little gems," Fernandes said in an interview with Reuters TV on the sidelines of the World Economic Forum in Davos. "Demand is good, the ancillary model is doing well and our JV business using our data has started moving."
Fernandes said the board of AirAsia`s Indian arm, a joint venture with Tata Group, had approved plans to pursue an initial public offering and was appointing bankers for initial work.
"India is going to be a real nice surprise for AirAsia," he said.
The Indian government this month said it would allow foreign investors to participate in a planned privatisation process for rival state-owned carrier Air India, but Fernandes on Tuesday ruled out AirAsia`s involvement.
"We know what we are good at - low cost," he said. "Air India is a great airline, but it is really not our business model and not something that we would be involved in."
Fernandes told Bloomberg on Tuesday in a separate interview that the group will look at ordering more airplanes "eventually but not at present". AirAsia also has no plans to bring forward deliveries despite strong demand, he said.
Updated: Tue, Jan 23, 2018
06:54 pm
Reuters