Budget 2022: Puravankara Limited has plans to launch 14 million square feet project in 9 cities: Abhishek Kapoor, CEO
Abhishek Kapoor, Chief Executive Officer, Puravankara Limited, talks about the demand trends and outlook for 2022, budget expectations, and more during an exclusive interview with Swati Khandelwal, Zee Business.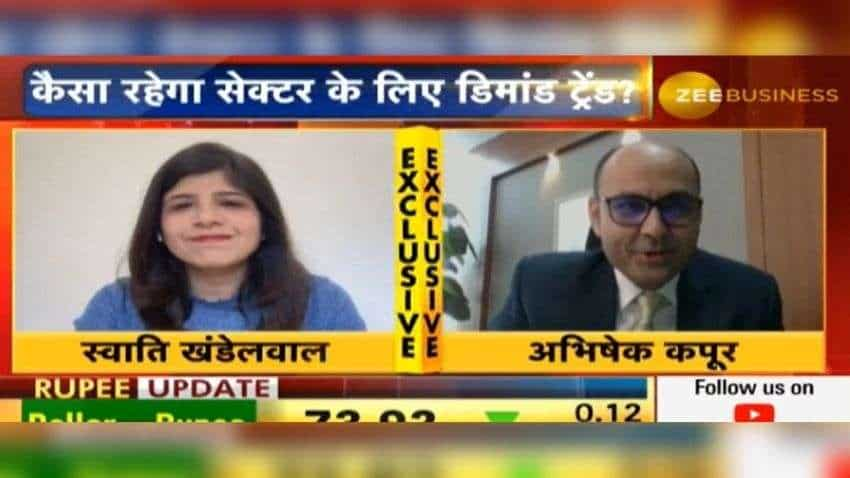 Puravankara Limited has plans to launch 14 million square feet project in 9 cities.
Abhishek Kapoor, Chief Executive Officer, Puravankara Limited, talks about the demand trends and outlook for 2022, budget expectations, plans to add 14 million square feet of developable area and growth plans among others during an exclusive interview with Swati Khandelwal, Zee Business. Edited Excerpts:
Q: What kind of demand trend is expected for the sector in 2022 compared to the trend that we saw in 2021? 
A: I think, currently, demand is at a point at present, and there will be a continued buoyancy in demand. If you will have a look at the supply side, it has reduced a lot, whatever ready to move inventories is very less in the market and the under-construction projects are selling at more speed and volume. There has been a price appreciation. The second thing that is being seen is that the demand-supply gap is widening, i.e., demand is higher and supply is low because due to consolidation, very few reputed developers are present in the market. So, you will see continued traction in the projects that are under-construction and new launches of the strong branded developers and their observation levels will also increase. In the same way, as the construction cost has gone up and due to the general demand-supply gap, the prices will also appreciate.
Q: What the government should do for the real estate sector, although it has taken several steps, to encourage its growth?
A: I think, three key issues should be addressed for this sector
(i) The construction cost has increased, labour cost has gone up due to the commodity prices. It is having some impact on the margin as well as the prices. To stabilize it a bit, the government should either reduce the GST and input tax is brought down to 5% or provide an input tax credit. If any one of these is accepted by the government in its proposal, then it will make a big difference in the real estate sector. It is an important expectation.
(ii) Provide industry status to the real estate sector. It has been under demand for many years. Our business industry is the highest employer of the country and is also a growth engine of the country's economy. So, to increase it if the government provides an industry status to the sector, then the whole sector will be benefitted from it. Because after this, we can take loans at low rates from the bank and enter into the priority sector. So, this will be a very big step for the sector and also organise it.
(iii) The benefits that the government is announcing for the customers, especially for income tax, I think it should provide more benefits and renew the income tax deduction and increase it. Because of the prices of homes and the number of loans people are taking. Liquidity is very good in the banking sector. So, when it comes to funding the retail customer of the real estate customer then the demand will increase lending will go up. So, if the income tax benefit is continued and is increased on ownership, the interest and the principal prepayment for the customers then it will be advantageous.
Q: The company has made a major announcement of its plan to add a developable area of 14 million square feet in the next 6-9 months. What exactly the plan is and how you will fund it?
A: All these projects are already acquired; we are not supposed to incur any land cost in this. We just have to launch them and there is a sanction and launch cost. So, as far as an investment for land is concerned, it is already done, the rest of the investment will be on construction. Secondly, you can see the projects that have to be launched in three parts and they are
(i) Puravankara Limited: Around 5 million square feet will be launched.
(ii) Provident: It is our affordable housing project and around 5 million square feet will be launched in this as well.
(iii) Purva Land: It is our plotted development arm and around 4 million square foot will be launched in this.
So, overall, 14 million square feet will be launched and it is based in nine cities. We do business across the South and West and in multiple cities. Because of this, we get an advantage of multiple lunches in multiple geographies and that too in three different brands. So, it gives a lot of benefits and due to it, we also have the bandwidth and ability to make multiple launches.
For More Details Watch Full Video Here:
Q: By when these projects will be completed and where these projects are based?
A: One project is already under launch in Bombay. In Bangalore, we have launched a project in the last quarter and it was in plotted development, Tivoli Hills. Going forward, we will launch new projects in Kochi, Bangalore, Chennai, Coimbatore and Pune. I feel it will get very positive traction from the market for every launch.
Q: Going forward, are you looking towards some more land parcels in other parts of the country or you will focus on these areas, if yes, by when it will happen and what could be the size of the land parcels that will be acquired?
A: Land acquisition is a constant process for us. The entire process of identifying the land, acquiring it and launching it takes almost 2-3 years. So, we need to keep a robust pipeline with the launches and raw material must not end at our end. So, it is a continuous process. We will continue to focus on these markets only. Five of them are main markets and the rest are small markets, but we will have a major focus in Bangalore, Hyderabad, Chennai, Mumbai and Pune. In the rest of the markets, the existing projects will be launched and we will be open to the opportunities. But we will continue to focus on the South and West.
All the projects that I have talked about 14 million square feet will be completed in the next two-and-a-half-year to five years.
Get Latest Business News, Stock Market Updates and Videos; Check your tax outgo through Income Tax Calculator and save money through our Personal Finance coverage. Check Business Breaking News Live on Zee Business Twitter and Facebook. Subscribe on YouTube.
Written By:
Jitesh Kumar Jha
Updated: Wed, Jan 12, 2022
03:31 pm
ZeeBiz WebDesk