BSNL adds new subscribers in last 3 months, but yet fails to pay employees' salaries - What is next? Analysis
BSNL had very limited choices in surviving this exhausting pricing war. Now currently, BSNL ihas failed to pay salaries to their nearly 1.80 lakh employees, which as per many media report is for the first time.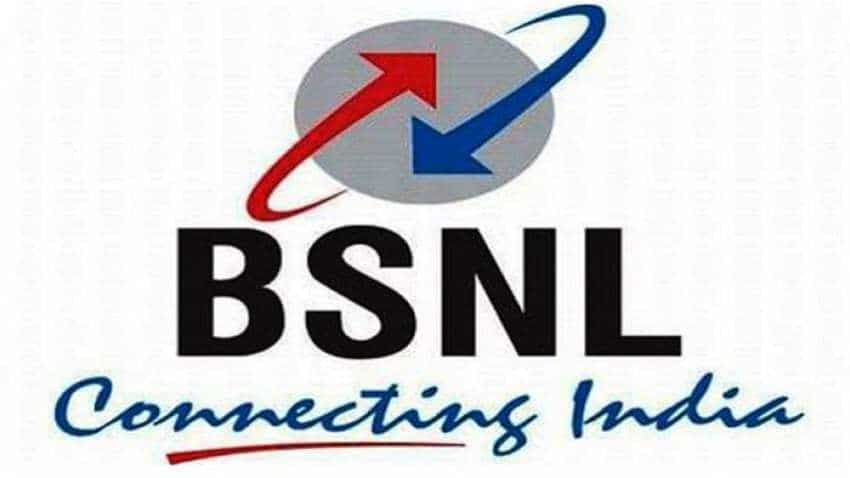 BSNL has turned some stones into gold, Photo: PTI
Updated: Sat, Mar 16, 2019
12:02 pm
Mumbai, ZeeBiz WebDesk
The matter has gotten bad to worst in state-owned telecom Bharat Sanchar Nigam Limited (BSNL). Since the entry of Mukesh Ambani-led Reliance Jio created an intense pricing war, major telcos like Bharti Airtel and Vodafone Idea has taken a severe hit in their earnings. Hence, BSNL had very limited choices in surviving this exhausting pricing war. Now currently, BSNL seats on heavy losses and has failed to pay salaries to their nearly 1.80 lakh employees, which as per many media reports is for the first time. What is interesting is that BSNL has the potential to stay afloat as in wireless business it has actually managed to add more subscribers after RJio, while Airtel and Vodafone Idea continues to lose their customers. BSNL has been demanding a 4G spectrum in order to boost its earnings,  but the government have not been quite excited about this method. 
With this, now there are options which are haunting for BSNL, even including its end in the sector. Let's understand why this telecom service provider is suffering and what can be done to save BSNL.
Some remarkable comeback in wireless business! 
BSNL has turned some stones into gold. The company has actually made a remarkable net addition in subscriber base after RJio for the past three months. BSNL after adding 386,926 net subscribers with a market share of 9.70% in October 2018, further added 381,446 subscribers in November 2018 month with a share of 9.71%. By end of December 2018, BSNL added 556,065 subscribers with 9.73% share. 
In FY18, BSNL  provided 111.85 million connections, out of total connections of 1183.67 million with a market share of 9.45%. In the same fiscal, revenue from broadband services and wireless in local loop (WLL) stood at Rs 4,904.14 crore and Rs 34.48 crore. 
From the rise in subscribers, reveal that BSNL is making an effort to stay in the business. The company has also, in fact, launched various cheap prepaid plans to stay attractive compared to other telcos. 
This is why BSNL cannot pay salary to employees! 
Watch Zee Business Video here:
As on FY18, BSNL has total 183,522 employees. In that fiscal, BSNL gave salaries, wages, allowances and other benefits of Rs 13,483.64 crore, which was down from Rs 13,830.82 crore. The company also made a lower contribution towards pension of Rs 931.66 crore versus Rs 1,033.32 crore in FY17, while contribution in employee provident fund was at Rs 277.88 crore versus Rs 256.93 crore in FY17. 
Now the real issue of giving salary is because it does have enough cash to hold. The company's revenue has been lacklustre since quite a few fiscal now and also the company has not recorded any profiT since past 5 years. 
In fact, FY2008  was the last year, BSNL posted a positive operating profit.  In FY18, employee expenses, including retiral benefit accruals, stood at 66% of operating revenues in FY2018 versus 21% in FY2006 and 27% in FY2008. Further, FY2018 operating revenues, at Rs 227 billion, stood 37% below the peak FY2006 levels reflecting industry-wide challenges as well as loss of market share for BSNL. In the last fiscal, the company has posted a loss of Rs 7,992.85 crore which widened as against Rs 4,793.21 crore. 
The problem for losses was due to heightened competition and pricing pressures. In its FY18 annual report, BSNL said, "Heightened competition and pricing pressures have resulted in the decline of telecom industry's revenue in the last year. BSNL offers services under a stiff competitive market dominated by large private sector telecom service providers."
Pricing war in telecom has raised many eyebrows for telcos operations ahead. Earlier, a CRISIL research note highlighted that pricing pressure has been impacting the overall industry revenue and margins. 
According to CRISIL, to retain and expand market share, telecom companies will need to improve their services. The bulk of the capital expenditure would be in the mobile services segment, including the roll-out and strengthening of 4G services. Regulatory capital expenditure, however, will get some relief as the deferred payment period has been extended to 16 years from 10 years and will be at ~Rs 16,500 crore in fiscal 2019.
Hence BSNL has no escape from this arising issue. 
BSNL although believes a 4G network can help sustain their earnings. In the annual report, it said, "There is the potential of revenue generation." In BSNL's plan for 4G is that, they will utilize an available spectrum of 3G i.e., 2100 MHzby using a combination of 2G + 4G in such cities/pockets where 3G network is not so good; 4G devices (like Handsets, dongle etc) are expected to be in good numbers. But only if the government accepts the plan, which still seems a gloomy picture. 
What can save then BSNL?
Talking about BSNL, Rohit Chordia and Aniket Sethi analysts at Kotak Institutional Equities said, "We are not really surprised with the event, to be honest; this was a matter of time. Sector stress has only been rising for the past few years and BSNL's ability to withstand the same, what with its uncompetitive cost structure and inferior network, was always limited. We note that even the larger private players in the industry have been under stress and the sector has seen heighted activity with several exits and M&A events."
To keep BSNL in business, the duo at Kotak believes the government will have to answer consistent, large, equity calls to keep BSNL afloat; preferential low/no-cost spectrum allocation alone will not solve the problem.
If not well, then the duo sees shut BSNL down; this too will involve material one-time costs. Kotak says, " We wouldn't bet on larger implications in the form of the government taking a fresh look at 'sector health', etc."
BSNL has been the only state-owned company in telecom sector to see positive subscriber base, hence, shutting down this company will be a great loss at the government's end. Kotak says,  the government will bear an increasingly larger share of the burden of sector stress if pricing does not move up soon. 
Well, what is BSNL's fate will be keenly watched. Whether it manages to escape the tragedy of losses or else say goodbyes is something one must eye ahead.
 
Get Latest Business News, Stock Market Updates and Videos; Check your tax outgo through Income Tax Calculator and save money through our Personal Finance coverage. Check Business Breaking News Live on Zee Business Twitter and Facebook. Subscribe on YouTube.