Binani Cement sale: UltraTech offer splits creditors; resentment rises over Dalmia Bharat bid
The company had earlier emerged as the second highest bidder for the Braj Binani group's cement asset. With the new offer now coming in from UltraTech, there is growing resentment at the Dalmia Bharat's bid, which was earlier cleared as the highest by the Committee of Creditors. A Dalmia Bharat official, however, told DNA Money that rebidding is out of the question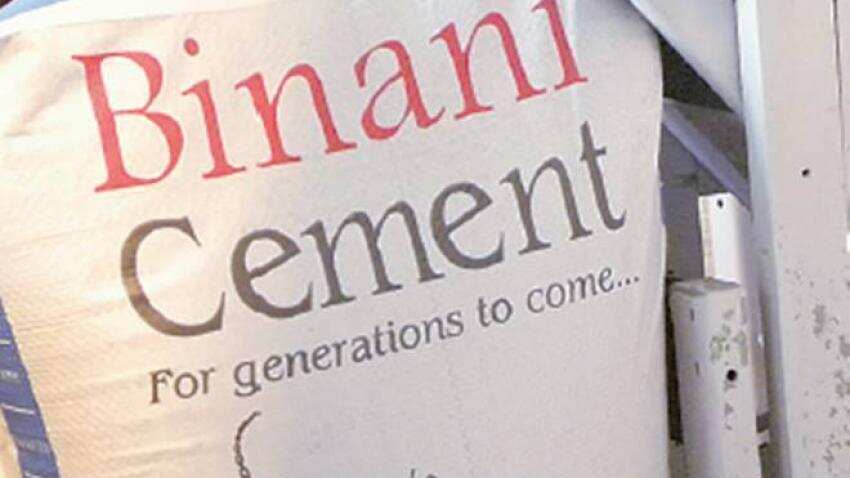 Exim Bank, one of Binani's financial unsecured creditors, has claimed before the National Company Law Tribunal (NCLT) on Monday that they preferred UltraTech over Dalmia Bharat. Image source: PTI
Updated: Tue, Apr 17, 2018
10:37 am
ZeeBiz WebDesk
Clamour is growing for rebidding of Binani Cement after Kumar Mangalam Birla's cement company UltraTech raised the bid offer to about Rs 8,000 crore last week. The company had earlier emerged as the second highest bidder for the Braj Binani group's cement asset. With the new offer now coming in from UltraTech, there is growing resentment at the Dalmia Bharat's bid, which was earlier cleared as the highest by the Committee of Creditors. A Dalmia Bharat official, however, told DNA Money that rebidding is out of the question. "Dalmia or even Binani are not in a position to decide that," he said. It has now emerged that creditors of Binani Cement, especially the financial institutions, are not unanimous and are, in fact, divided in their choice towards choosing the suitors.
Exim Bank, one of Binani's financial unsecured creditors, has claimed before the National Company Law Tribunal (NCLT) on Monday that they preferred UltraTech over Dalmia Bharat. However, the resolution professional did not push for the revised bid of UltraTech at the meeting of the Committee of Creditors on March 14 when Dalmia's bid was accepted.
Exim Bank has also alleged that they are being discriminated upon and asked to take a haircut. Exim Bank's counsel told NCLT that they would receive Rs 170 crore less than their actual dues under the resolution bid of Dalmia Bharat-led consortium.
While UltraTech has offered to pay off all creditors of Binani Cement - secured, unsecured and statutory dues - Dalmia Bharat's offer, accepted by the Committee Of Creditors, entails haircut for unsecured creditors like Exim Bank or the suppliers. However, Exim Bank has now claimed that on one hand they have been forced to take a haircut on the total dues, IDBI Bank, another unsecured creditor, is being paid in full. As a result of the consequence, Exim Bank has voted in favour of the plan "under protest", its counsel said.
An official with Binani Cement commented on a television channel on Monday that a rebidding should be allowed, a demand also raised by the spokesperson of an operational creditor.
(By Sumit Moitra, DNA Money)