AirAsia India says no plans to look at Air India stake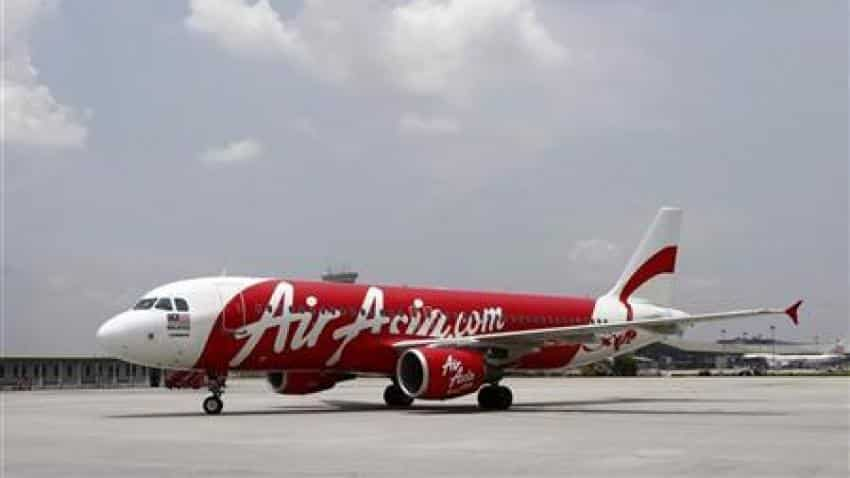 AirAsia India expects a fleet of 21 aircraft by the end of the year. Image source: Reuters
Low-frills carrier AirAsia India has ruled any plans to participate in the Air India stake sale, saying its focus remains on the building the existing brand and flying international, which is expected to happen from early next year.
The airline, which is a 51:49 per cent joint venture between the Tatas and Malaysian airliners group AirAsia, had earlier planned to fly international by the second half of this year.
AirAsia India expects a fleet of 21 aircraft by the yearend, which will make it eligible to operate overseas flights, managing director and chief executive Amar said here today.
Under the new regulations, domestic airlines can fly overseas if they have 20 aircraft in its fleet.
"We are very focused on our brand AirAsia India and continue down this journey of getting into the international markets first. So at this point, no (to participate in the Air India disinvestment process)," Abrol told PTI on the sidelines of a Dentsu-Aegis Network event.
Abrol was, however, quick to add that if any decision on this is to be taken it will be taken at the highest level as he is responsible only for the India business.
"If it is to be evaluated at all, it will certainly be at a much higher level," he said.
June last, the Cabinet Committee on Economic Affairs (CCEA) gave its in-principle nod for strategic disinvestment of the debt-laden national airline.
Further building on last week, government approved foreign direct investment up to 49 per cent in the debt-ridden carrier, paving the way for overseas carriers to directly participate in the privatisation process.
In 2012, government opened up the domestic aviation sector allowing foreign airlines to invest up to 49 per cent investment, under approval route, excluding Air India. But the move had only limited success with only Jet Airways getting 26 per cent equity participation from Etihad, and the Tatas launching two airlines in association with Singapore Airlines and AirAsia.
Abrol said the work on proposed international operations is going and it will be in all likelihood launched by early next year.
"Overseas flights plan was the third or fourth quarter plus/minus. It also depends on when do we get the approvals and our readiness. If we can accelerate it, we will certainly accelerate it. So we now have to accelerate it," he said.
Certain approvals and processes have to be completed before implementing the plan, he said, adding "the work is continuing, the sooner the better."
AirAsia India operates over 100 daily flights connecting 16 destinations with a fleet of 15 Airbus A320s.
Updated: Tue, Jan 16, 2018
08:52 pm
PTI