Air India privatisation: Another company shows interest in bidding for national carrier
Air India privatisation: In June last year, the Union Cabinet chaired by Prime Minister Narendra Modi, sanctioned an in-principle approval for disinvestment of the national carrier.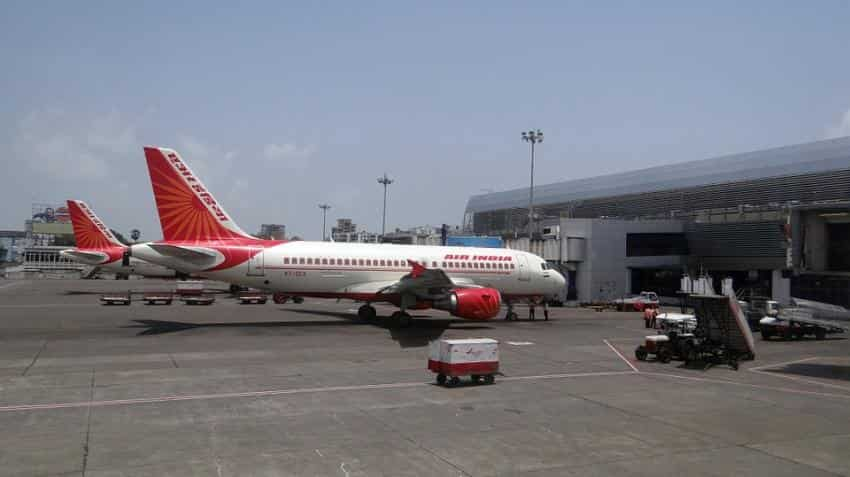 Representational Image: Photo: Pixabay
Air India privatisation: Since the time Air India has been offered in a privatisation bid by Centre, some companies have shown interest for purchasing this state-run behemoth airline. However, what is very crucial is to decide the exact valuation for selling Air India, which has its roots in India that go as far back as 1932. Also, it needs to be noted that, Air India is key factor for the government to achieve its disinvestment target. That is why, the regulatory board has invited expression of interest (EoI) from companies globally. Both domestic and international companies have showed their interest in purchasing this national flag-carrier, and it has come to light that one more aviation entity is planning to bid for this Indian airline. 
It has been revealed that Switzerland-based Swiss Aviation Consulting (SAC) has shown interest in bidding for Air India. A senior aviation ministry official told Economic Times, that this is the first international aviation group to evince interest in the national carrier. The official further added, "Swiss Aviation Consulting, over a couple of months ago, had expressed interest in bidding for Air India 
Reportedly, industry experts said the move does not look "serious" and the Swiss company may only be scouting for its clients. 
SAC is not the only foreign company that showed interest in Air India, from the report, it is learnt that other firms like Singapore Airlines with the Tata group and Air France KLM with Jet Airways may have also bid for the airline. 
In June last year, the Union Cabinet chaired by Prime Minister Narendra Modi, sanctioned a in-principle approval for disinvestment of Air India. The airline is at the cusp of bring privatised on the back of it's heavy debt, continuous losses and low market share when compared to private airlines. 
Last week, it was revealed that, Air India delayed the payment of salaries for the month of March and is yet to tell the employees about reasons for the delay. The airline has over 21,000 employees, including more than 11,000 on permanent rolls.
To select best bidder for Air India, where the government can minimise the losses, it may be seeking to relax the deadline for submitting an EOI to buy 76% in  Air India. However, the structure of bid remains unchanged for both international and domestic businesses. 
Bidders participating as a consortium must finalise their shareholding structure before submitting the EoI. The pattern cannot be changed for three years after the transaction is done, as per preliminary information memorandum. 
Earlier it was revealed that financial companies like KPMG, BNP Paribas, Rothschild India Pvt Ltd, EY, Grant Thornton, Edelweiss and ICICI Securities Ltd are acting as advisors to the government on how to go about the transaction.
However, not everyone is okay with the disinvestment move of Air India. 
Recently, Air India CMD Pradeep Singh Kharola held meeting with representatives of four unions. These representatives were - Indian Aircraft Technicians' Association (IATA), Air India Aircraft Engineering Association (AIAEA), Air Corporation Employees' Union (ACEU) and Air India Employees' Union (AIEU). 
In a letter addressed to the Chairman and Managing Director, the IATA said it strongly opposes the disinvestment of the airline and its subsidiaries, as per PTI report. 
Updated: Mon, Apr 09, 2018
02:32 pm
Mumbai, ZeeBiz WebDesk