Air India does U-turn? Here is what minister revealed today
 Civil Aviation Minister Ashok Gajapathi Raju said the Air India Specific Alternative Mechanism (AISAM) has been set up to guide the process of strategic disinvestment from time to time and decide on specific issues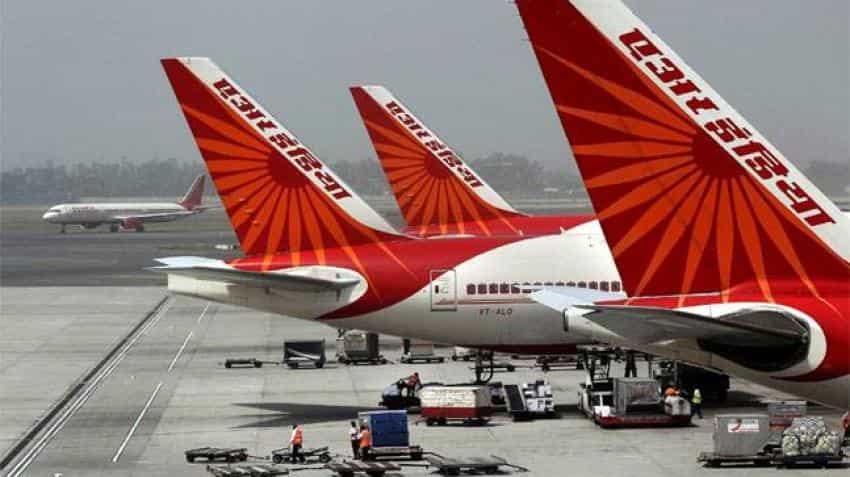 Air India has shown a considerable improvement in operational/ financial parameters during 2016-17 compared to 2011-12 -- the period when the financial restructuring plan for the carrier was approved, Ashok Gajapathi Raju said. Image source: PTI
Updated: Tue, Mar 06, 2018
07:35 pm
PTI
Air India has been showing "considerable improvement" in operational and financial parameters, with the airline posting an operating profit of Rs 298.03 crore in 2016-17, Civil Aviation Minister Ashok Gajapathi Raju said today. In a written reply to the Rajya Sabha, the minister also said the Expression of Interest (EoI) document would have the broad contours of disinvestment of the airline and its subsidiaries.
The Air India Specific Alternative Mechanism (AISAM) has been set up to guide the process of strategic disinvestment from time to time and decide on specific issues, he said. "The Expression of Interest document based on decision of AISAM/ government would contain the broad contours of disinvestment of Air India and its subsidiaries," Raju said.
According to him, Air India has shown a considerable improvement in operational/ financial parameters during 2016-17 compared to 2011-12 -- the period when the financial restructuring plan for the carrier was approved. Under the plan, the airline is to get Rs 30,231 crore up to 2021 subject to achieving certain milestones. So far, the government has infused Rs 26,545.21 crore into the carrier.
"Operating loss has consistently reduced since FY 2011-12 and in FY 2016-17, the company has posted an operating profit of Rs 298.03 crore," Raju said in another written reply. Further, he noted that cash losses reduced from Rs 5,884.49 crore in FY 2011-12 to Rs 3,991.51 crore in FY 2016-17.
In a separate written reply, Minister of State for Civil Aviation Jayant Sinha said Air India has initiated the process of leasing 32 new A320 aircraft and 21 of them have already been inducted. The remaining 11 aircraft would be inducted by February 2019, he added.