There is economic sense in buying electric cars: Mahesh Babu, Mahindra Electric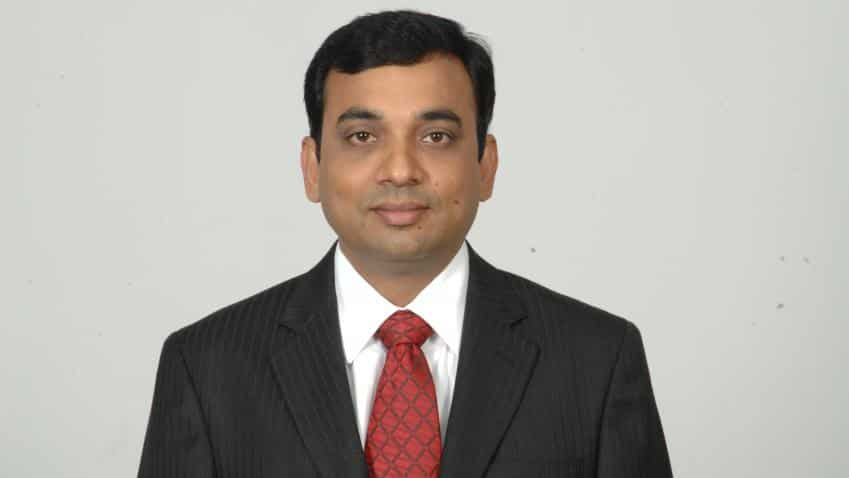 Mahesh Babu, CEO of Mahindra Electric. Photo: Mahindra Electric
SUV maker Mahindra & Mahindra (M&M) is at the forefront of producing electric cars in India. Now, in 2016, the company is looking to grow electric vehicle market in India and has launched four new electric vehicles during the year. 
To further bolster the growth of technology in this segment, the Anand Mahindra-led group has also actively participated in Formula E electric car racing circuit. Mahesh Babu, CEO of Mahindra Electric spoke to Collin Furtado on the future of electric vehicles, learnings from Formula E, Tesla patents, marketing of electric vehicles and more.
How is M&M incorporating its learning from Formula E into its production cars?
We constantly look at high performance and how we can leverage and quickly commercialise it. We are present in Formula E to make sure technologies are globally competitive and do a cross deployment of learning to commercial customers. 
Will Mahindra extend the electric variants to its SUVs too?
We have talked about it. We have done 4 launches, now we are in the process of percolating them into the market. We are also looking at some of them (SUVs) in the future, but it will be all based on what customer wants. For example, we had Mahindra Halo two or three years back, we were constantly evaluating, but we did not come out with a commercial version of that because we believe that the time had not come and we needed to do more.
Has Mahindra made use of any of Tesla's free patents on electric cars? If so please specify how has it helped?
We have not used any of Tesla's patents because we had our own patents in electric technology. I believe even if somebody wants to use it will be those who are not today in electric (cars) and willing to come in. You know we have been in the electric business before Tesla was. Our car was telematically connected much before Tesla. We have our own patents around electrification, telematics and around vehicle related electrification. Right now we don't need to anyone's patents like Tesla. We have enough patents on this area which we can do and monetise.
Do you think such sharing of electric vehicle technology should be done among automobile companies to increase the pace of innovation in the space?
My thought is that each OEM will have unique application layer above the patents. For example, there is no new patents on basics like drive or battery. How it is being applicated well in the best efficiency or the best to customers are the new patents which are coming out. We believe that the optimisation part and application part that will be OEM specific. One will have an application to drive in a 'sporty' way, similarly, Mahindra has a way of applicating it in a specific way for its customers. These are all minor patents. That is the reason probably Tesla is keeping it open for anybody to take it because it is not going to make a big difference.
Will Mahindra too make its electric vehicle patents available for free to others?
We are saying that our technology is available to other OEMs. That means we will license the patents. If you have to adapt any of the Mahindra electric technology in any other OEMs car, we are open to that.
We are not restricted to only electrifying Mahindra vehicles. Tomorrow if some other OEM comes and tells me I want to electrify my car and will be happy to use our patents, we will do it for them. It will be charged for the work content, I don't think anyone is charging for the IP right now. Because it will be a business deal than an IP deal.
What are the issues faced in the electric vehicles market in India?
Right now we are having difficulties in the charging infrastructure. That is an area that everybody has to focus to make it available to consumers. Government has also done something on the same scheme.
They have given benefits to direct buying cars, subsidies for electric vehicles and hybrid vehicles. There is also some support from the government on infrastructure. They are working on it and something on new technology. They have started working but will take time.
What can be done to solve it?
Overall the charging infrastructure around the world is driven by the government but supported by industry, academia and private players. I don't think one player will be able to solve this problem. We are actively involved in giving some standards, charging protocols. There has to be some private partnerships for charging cars outside. I think government needs to put this out. Unless the government takes lead, this charging infrastructure will not come by industry and OEMs.
How long do you estimate for India to become a large enough market for electric vehicles?
That is tough question because nobody knows. If you ask me I should say it should happen in the next two to three years. I would say most pessimistically if it happens in 5 years we will be happy.
What is market currently for electric vehicles in India?
The full market of electric vehicles in India is close to 1% of automobile market. That includes two-wheelers, four-wheelers and others. Even globally electric vehicle market is not very big, it is little bit over 1% of the automobile market.
 
Get Latest Business News, Stock Market Updates and Videos; Check your tax outgo through Income Tax Calculator and save money through our Personal Finance coverage. Check Business Breaking News Live on Zee Business Twitter and Facebook. Subscribe on YouTube.
Updated: Wed, Nov 30, 2016
02:26 pm
Mumbai, ZeeBiz WebDesk