Demonetisation will help Indian economy tremendously, says Anil Agarwal, Chairman, Vedanta Ltd
In conversation with Chairman of Vedanta, Anil Agarwal, Manoj Dharra talks about expectations from Budget 2017, Vedanta's performance impact due to demonetisation.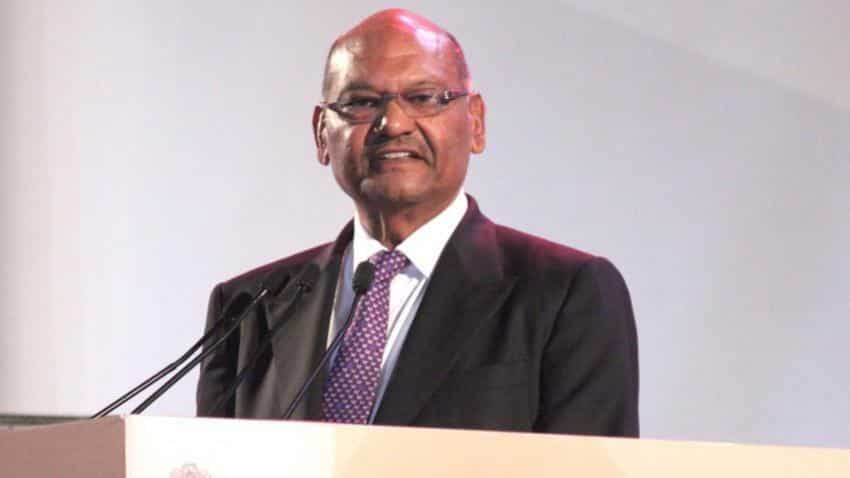 In conversation with Chairman of Vedanta, Anil Agarwal, Manoj Dharra talks about expectations from Budget 2017, Vedanta's performance impact due to demonetisation. Pic: IANS
Updated: Mon, Jan 09, 2017
05:51 pm
Mumbai, ZeeBiz WebDesk
In conversation with Chairman of Vedanta, Anil Agarwal, Manoj Dharra talks about expectations from Budget 2017, Vedanta's performance impact due to demonetisation. 
Manoj Dharra (MD): The period of demonetisation is now over and has now crossed approximately 50 days. During this period how did your business run, because your industry is quite a labour intensive one. How did you see yourself through this process, if you can just highlight on that?
Anil Agarwal (AA): ­This is a very bold move. We always had faith in this process. And besides we have tried to simplify this a lot, like the truckers whom we had to make payments to, we arranged for their meals. We did all this to balance. There are two things, demonetisation and the GST which will change this country. You know this is a vaccine, when you are given a vaccination, you have a bit of pain and you do not get fever and cold.
­MD: ­But is it good for the health of the economy?
­AA: ­Yes, it is very good for the health of the economy. The cleanup which is happening, is very necessary & it has to be done. Volumes will increase with this. We are dreaming today of 2 trillion dollars to 20 trillion dollars and that has to happen. And demonetisation and GST will help tremendously in this.
­MD: ­Fantastic. As you said this is going to guide India towards 20 trillion dollar economy, according to your view, as you said that there are a lot of benefits of demonetization, but how will you explain it positively from an economy perspective.
­AA: ­If there is demonetisation then the volume increases, because otherwise there is unnecessary talk that the volumes will increase and unproductive work will lessen. I fully agree that people have felt the pain in short term and they are going through that at the moment. But ultimately you will see that this will be very useful to take this economy forward.
­MD:  ­There is one more thing being said that because of demonetization, there will be a slowdown in economic growth. I am talking of the buying powers which have decreased because of the cash crunch, and according to many reports, many buyers have postponed their purchase. So how will you explain this situation, and how long will this be dragged basis Indian economy, if you can just highlight this, sir?
­AA: ­See, this wasn't our practice, it wasn't our practice among the common people. If they want to buy a car, or a fridge or some product, they would pay by cash and buy these things. We have to discipline this practice and it is being disciplined, yes, there is a bit of a problem, but ultimately the accountability which will come in will make a big difference.
­MD:  ­As you explained so well about demonetisation and how it is going to be a big benefit from here on, moving on, sir, if we talk about the budget, the government is going to give some tax incentives to correct the slowdown, I am talking about the windfall gain which market participants are expecting and what the government is going to gain with demonetization, what according to you will be the tax related budget announcements.
­AA: ­You see, I will be able to talk about the trend that is happening around the world, the wave that the world is seeing to simplify the tax and direction of tax. Now after Trump has come, you will notice that the entire environment has changed after that. He is saying that he will make it 10 to 15% tax which we had not heard till now. We will simplify tax. The system has to be simplified if productivity increases. I cannot tell you for sure because the Finance Minister is very pragmatic, the government is very pragmatic. And I am very hopeful that they will bring in this budget in a way that the common people face less harassment, there will be many more new industries in the country, and the environment will improve for investments. I wish to request all the people to have some patience and be positive, the entire world is watching us. We are 1.3 billion people and the entire world is watching us. If we go ahead with positivity, I feel the year 2017 will be very good.
In 2017 if this industry goes ahead, and investments increase and businesses increase, and we have got two big problems. One is that poverty should be eradicated by any means, eradicating of poverty and creating jobs. And the way the system is, I think that in the days ahead the entire world will not have the opportunity of investing anywhere else, apart from India. They have a very big opportunity in India and they are all waiting in the flanks.  Just as the economy here will stabilize, with the partnership of entrepreneurs, India is the place of entrepreneurs, there is a lot of entrepreneurship in India, people who don't have anything also end up doing great work and they take chances. In my opinion, there will be a big chance in this environment which will increase earning power, investments will come from outside. And the banks here will finance SMEs and medium scale enterprises and I think because of that there will be good days ahead.
­MD: ­Sir, the government wants the tax collection to increase and more and more people pay taxes. Do you think that by decreasing tax rates, compliance and tax collection will increase, sir?
­AA: ­Definitely because of demonetization, all this will get regularized and everyone will come into the system, and if everyone comes into the system then the tax net will increase. People want to pay tax but they don't want any hassles. If the hassles are reduced, every person wishes to pay tax, and now in the entire world if there is a country which has the smallest tax base then it is India. This has to move forward and people should have more income, it should be regularized. If this does happen then definitely the tax rate will be decreased.
­MD: ­Sir, like you mentioned that you are eyeing India as a lowest tax rate bracket. Moving on, it is also being told that there are ten different types of taxes in India as well, just to simplify. Market participants are also expecting that if you apply banking transaction tax instead of these ten different taxes, what will be the situation or scenario according to you, if you can just highlight that.
­AA: ­To take such a big step in a democratic country will be a big thing, and if it happens.
­MD:  ­Sir, demonetisation step has already been taken.
­AA: ­That is the icing on the cake. But I cannot imagine that such a big step will be taken in a democratic country. But if it happens then it will be very nice.
­MD:  ­The government has taken many initiatives to make the process of taxation easy. The industry has had complaints and a concern about direct tax, what do you think are the areas that the government should work on regarding taxation?
­AA: ­See, complaints are always there. And with taxation every person in India has some complaint or the other. And the government has studied this very well and in the days to come technology will be very useful there, and it should get simplified with the use of technology. Now I have been living in England and I am living there for so many years, I pay the full tax there and I don't face any inconvenience there, and because of the system there I don't even feel that there is a department there. And in the days to come I feel that in India there will be the same system, systems will be simplified and the complaints that people have about income tax, should be addressed.
MD: Sir, if we were to talk of sectors, you operate in metal and oil and gas segments and what are your expectations from the Finance Ministry, I am talking about the budget expectations, if you can just highlight that, what do you expect from 2017 budget with regard to this sector specific.
­AA: ­See, we have made a very good company in India, and it is such a company which is the largest employer if you look at it from an economy point of view, and also the largest tax player from the same point of view, and it is a game changer. We are, say above the earth and below the earth. Mother Earth has given us such wealth despite which we are importing from outside, this hurts me a lot, be it gold, oil, potash, steel. All these things are in abundance here. There is available data which says that we have better geology than China, and China is producing ten times more than us. And the same is with oil, we are importing 85% oil. And if there is some war then we will be in a difficult position. Today the energy security is an important thing. And we are sitting on a plateau of oil, we are sitting on the plateau of hydrocarbon. Exploration is very necessary.  We have gold, earlier we were the ones who had gold, we were the first ones to produce oil in Assam, and if you look at Kohinoor, it is the biggest diamond in the world, which was from India. So the wealth that we have here in Mother Earth we should produce in a sustainable manner because technology is so advanced nowadays. Earlier when there was heart surgery there would be blood all over. But nowadays with microsurgery everything is done inside the body. And the same thing can be done with Mother Earth.
­MD: ­Systemically efficiency has already improved with perspective to India.
­AA: ­But now the government has taken note of that and they have realized that the largest number of employment will be in this area only, to make gold, and copper. Next year we will be importing 20 lakh tons of copper, this is alarming to know. There is so much of copper in Bihar, Jharkhand. There is a good government policy regarding exploration, we have only had 10% of exploration whereas in the world there has been 80 to 90% of exploration. So I feel that there should be 10 or 15 companies like Vedanta. I keep on motivating our local companies and entrepreneurs also to move forward in this direction. The government policies are becoming very simple, participate in the simplified auction process. And if you participate in this, like iron ore. The economy of Australia is dependent on iron ore. We have better iron ore. Looking at all this I feel that our sector, the natural resource sector is a very good sector, this should grow.
We have made such a good company, Vedanta, it is for the people, by the people, we are producing 30% of the oil in India, and I have this great desire that we should produce 50% oil in future. We produce 50% copper in India, 60% of aluminium, 90% of zinc, 100% silver, 50% iron ore. We have done this in the last 20 years and we have made this company and the management that we have in this company, 50 of the top managers in our company are world class and they have been exposed to everything. And the company has grown because of this. This company will be an ambassador of India for the entire world.
­MD: ­Perfect, and we wish you all the best for that as well. Moving on, sir, the government has moved ahead with GST and there is optimism also. And in your opinion, after this is put in place then with perspective to the Indian economy and what will be the benefits to the industry, if you can just highlight that as well, sir.
­AA: ­This will be simplified completely. This leakage that happens today, like 10%, 15%, 12%, 9% 8%, leakage will be finished. And the biggest thing is that it will start moving fast. Power companies are fully prepared. We have called in the best consultants from around the world and are fully prepared for GST. Any point of time GST is rolled out, we will be absolutely ready to, we will be the best recipient for this.
­MD: Sir, if we talk with perspective to your company, in fact recently you had made a statement, like you mentioned earlier also that you intend to produce 50% of India's oil demand from here on. How optimistic are you with regards to the energy sector in India like you just summed up beautifully that Vedanta is for the people and by the people, how will you simplify this and explain it from the perspective of your company?
­AA: ­There was no priority in India before, and this priority has come in tremendously after this government has come into power. I am in this oil sector, but I cannot guarantee, or you can take it as a guarantee that there is oil in India. And today we are producing in India in $6 and we are importing for $60. It is such a proud thing that we can produce our own oil. I am working on this and I guarantee that we will produce 50% of oil in India.
­MD: ­Sir, if we talk about crude oil price there has been some improvement in that situation and what will be the price range for next year in terms of petroleum, if you can just highlight that, sir.
­AA: ­The price range will be around $7. In the entire world, there are three countries who are in the forefront, China, India and America. Since Trump has been elected in America, there is a lot of positivity and capital deployment like the share markets, and commodity markets are all upstream because Trump wants to simplify, he wants to take the country forward, energy security is a very important agenda for him, infrastructure is very important for him, employment is very important for him. He wants to simplify bureaucracy. And taking all this into consideration I feel that the growth in future will be very good.
­MD: ­Like you mentioned that there is some improvement in crude oil and which we are seeing, but what is your opinion about metals, what are the improvements you are seeing in metal. Because we have seen such a phase where these commodities were in a down-cycle also. How fast will be the recovery and where do you expect it to be?
­AA: ­In India now everyone is using start-ups business with metal. I always say that use start-ups for SMEs, minimum 300 items can be made with aluminium, from automobiles to aerospace, anything electrical, anywhere. And I go to the colleges and address the young people that pay attention to SMEs. Set up industries with 5 crores, 50 crores, 500 crores, 200 crores. The government will also help you. So the outlook that we have in India, copper, aluminium, zinc, iron ore, oil and gas, the prices in these sectors have recovered very well. There is no new production in any other part of the world. In my opinion the prices will go up by 10-15% but I don't think that it will decrease. Price is very less in aluminium, you will not believe that 50% consumption of aluminium in India is being imported, and it is being imported because China is dumping, and people are dumping from all four sides, like steel is 60. I am requesting the government to levy safeguard duty on aluminium so that the industry can be saved and it can grow further.
­MD: ­Sterlite Technologies had also announced about semi conductors and LCDs with Maharashtra government, what is the status of that project and what was the response that you got.
­AA: ­This is a very good question, everybody asks me that. This is also Modiji's dream that semi conductors, now see the glass which is used on TV, cell phone and computers in India, all that is being imported, and we want this to be manufactured in India, and it should be 100% manufactured here and for this we have made a move from our side. We are going to start a project, this is a 10 billion dollar project, in the beginning we will put in 2.5 billion dollars and then we will go ahead. We have first started in Nagpur area, it is a difficult area, but we have seen that Devendraji is so passionate and he has made sure that we should start there, and whatever infrastructure we need, he is getting it ready. This company will come and after the company comes you will see that.
­
Get Latest Business News, Stock Market Updates and Videos; Check your tax outgo through Income Tax Calculator and save money through our Personal Finance coverage. Check Business Breaking News Live on Zee Business Twitter and Facebook. Subscribe on YouTube.