People are using their phones to call again and it's good news
Telecom operators such as Bharti Airtel and Idea Cellular have seen a growth in revenues as well as increase in traffic from voice services.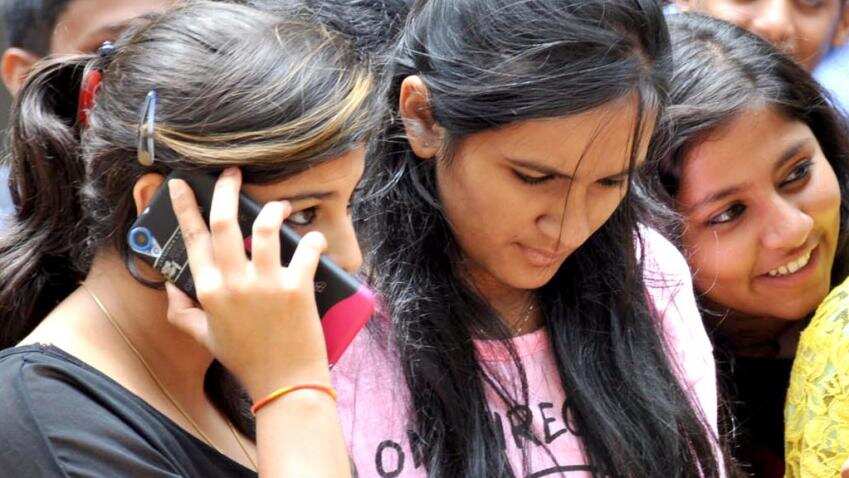 Girl speaking on her phone. Photo: IANS
Updated: Mon, May 16, 2016
11:03 am
Mumbai, ZeeBiz WebDesk
Data service has dominated the attention of telecom operators as revenues from voice have been on a gradual decline for some time now. However, this is changing again, with telecom operators seeing a trend where people are using their mobile phones to make calls again.
Telecom operators such as Bharti Airtel and Idea Cellular both posted a growth in revenues as well as an increase in traffic from voice services in the last quarter of FY16.
Bharti Airtel's voice revenue grew 1.7% in January-March, while voice traffic grew 10.8% in the same period from 8.6% in September-December 2015. This was also the second consecutive quarterly acceleration in voice service revenue and traffic for the company.
The company's revenues from voice services was up at Rs 10,241 crore in the fourth quarter-ended March 31, 2016, from Rs 9,803.8 crore sequentially. The voice revenues were even higher in comparison to the same quarter last year where it stood at Rs 10,064.8 crore.
People are clearly making more calls as Airtel the number of minutes spent on voice calls jumped 10.8% to 3, 07,988 minutes in the quarter from 2, 77,869 minutes in the same period last year. In Q3 FY16, Airtel customers spent 2,90,459 minutes on voice calls.
Bharti Airtel's total revenues for the fourth quarter grew by 8.4% to Rs 24,959.6 crore from Rs 23,015.5 crore in the corresponding quarter last year.
Voice revenues have been on the decline since the last quarter of 2014, till Q4 FY16. 
Even Idea Cellular saw a sharp growth in its voice services. The company posted 9% growth in the usage of voice services in the third and fourth quarter of FY16.
This led to a 7% growth in the voice revenues of Idea Cellular to Rs 6,713.5 crore from Rs 6,272.4 crore. Even from the previous quarter (Q3 FY16) voice revenues had grown by 6%.
"The trends are in contrast to Airtel, which had voice revenue/minute decline but strong mins growth. Idea and Airtel's realisation is now similar (vs Bharti's average of 5% premium in previous 8 quarters)," according to a Citi Group research report.
This shows that there is still a potential for telecom operators to earn revenues from voice services.