Toyota owned Lexus designs an amazing luxury YACHT! Check out the Lexus LY 650
Lexus, which is owned by Toyota and is known for its high-end luxury cars, has just rolled out an eye-ball grabbing yacht! On Thursday, the company held the world premiere of its flagship luxury yacht, the 65-foot Lexus LY 650 in Boca Raton, Florida. The sleek new watercraft is based on a concept first shown in January 2017. The LY 650 yacht is the new embodiment of the Lexus "CRAFTED" philosophy, to which exquisite attention to detail and anticipatory hospitality are applied in every possible aspect, explained the company. The new yacht will appear at the Fort Lauderdale International Boat Show in Florida Oct. 30 – Nov. 3, 2019.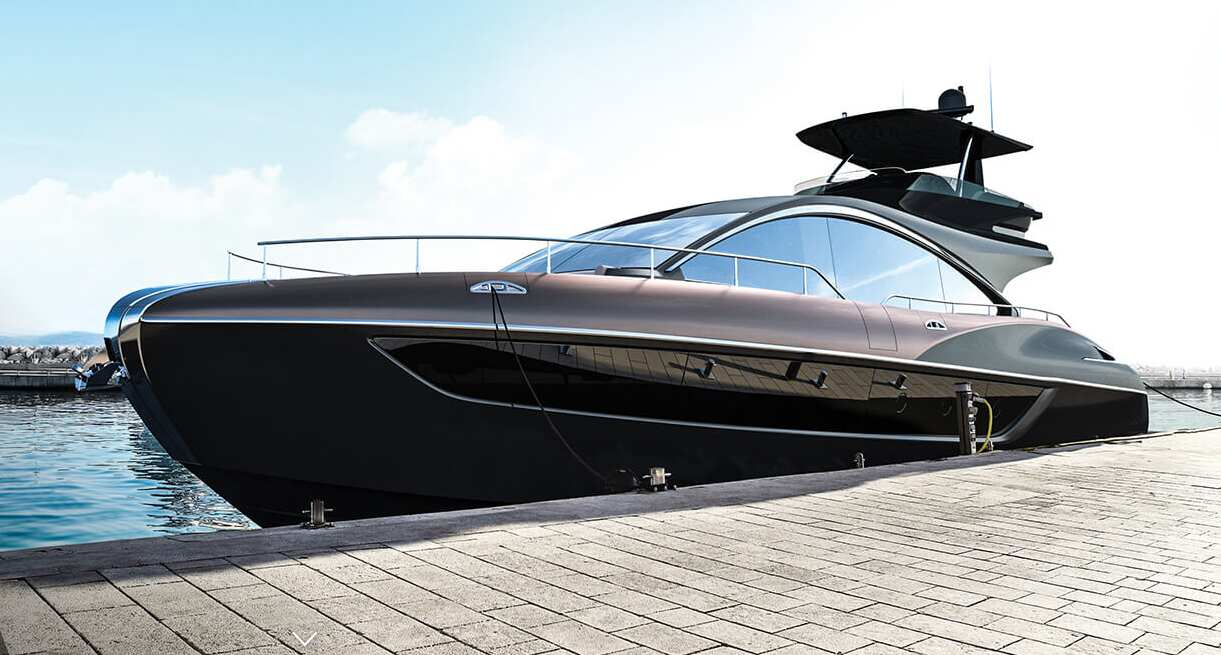 The LY 650 flybridge cruiser retains the vibrant form and beautiful curved lines of the Lexus Sport Yacht Concept and is both elegant and sporty. Its strong and pronounced bow, and dynamic hull boasting one of the widest beams in its class, swiftly reveal the presence of a LY 650, while its coupe-like roofline and accentuated aft hips stress the high level of its cruising performance.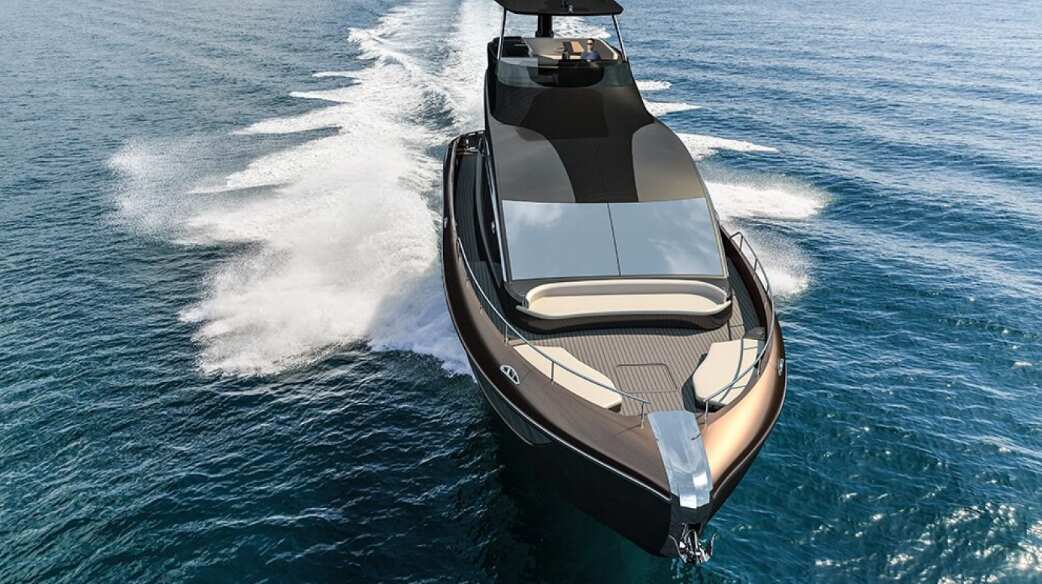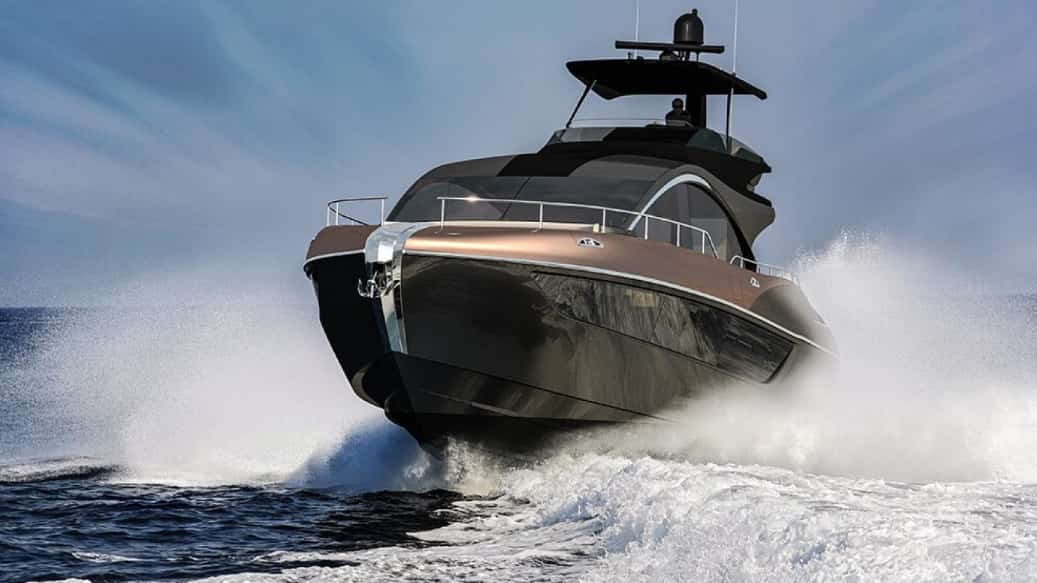 The yacht rides on light and highly rigid composite hull that combines CFRP (carbon-fibre-reinforced plastic) and GFRP (glass-fibre-reinforced plastic), and was jointly developed with Marquis Yachts LLC 2. Additionally, the LY 650 is equipped with LY-Link, advanced connectivity technology for boating that shares timely information and provides control of various yacht functions.
Lexus LY 650 interior design: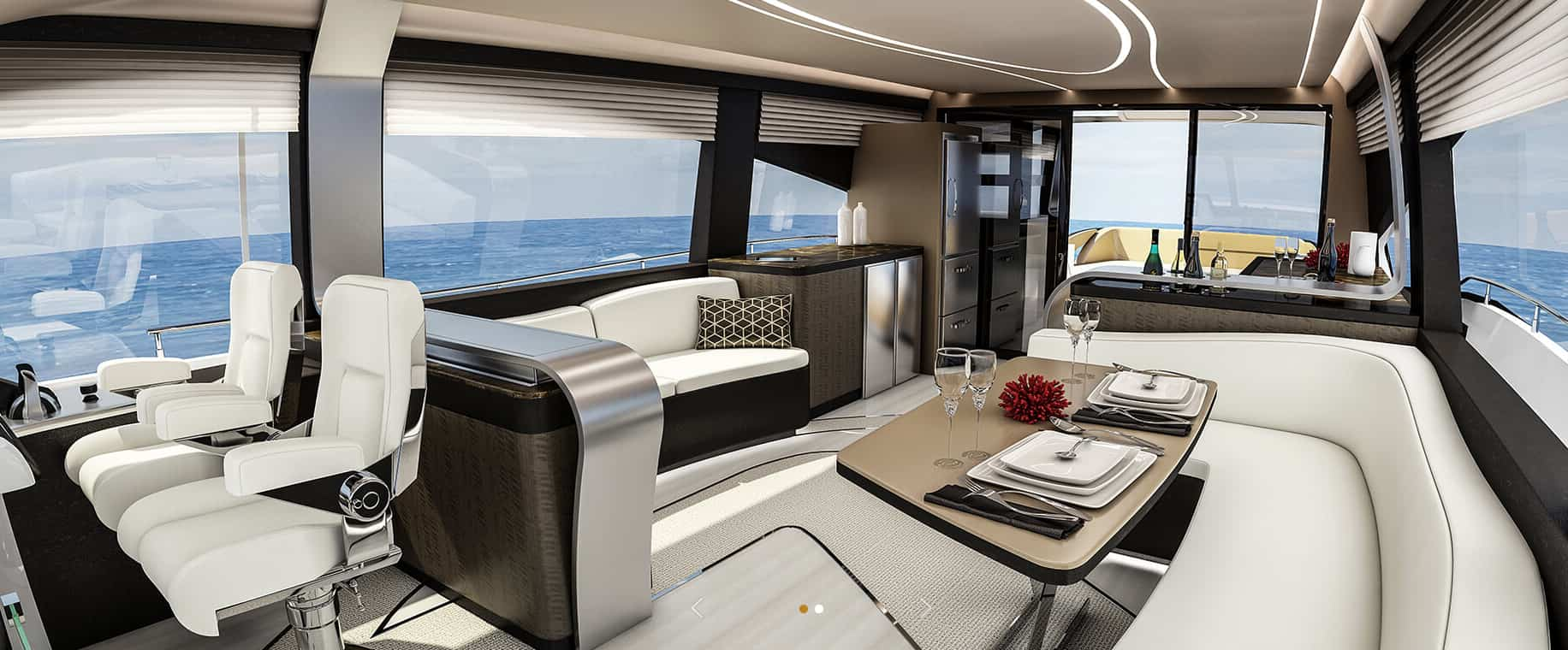 The shape of the hull, the abundant volume of the stern, and other elements, in addition to beautiful curved lines, give the LY 650 unprecedented and distinctive exterior styling. Collaboration with Italian yacht design studio Nuvolari Lenard has resulted in advanced design and a comfortable interior living space that exemplifies high quality in every detail.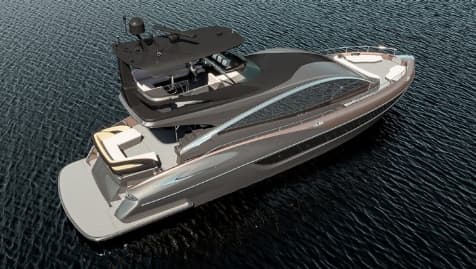 The powertrain features twin Volvo Penta IPS3 engines (1350/1200/1050). By integrating these with a unique underwater-hull shape achieved through the application of computational fluid dynamics modelling, Lexus was able to achieve not only high output and low fuel consumption, but also exceptional cruising stability and manoeuvrability.