This really happened! When Michelin-General Motors took air out of tyres for passenger vehicles - Testing and plans
It was a big moment at Movin'On Summit for sustainable mobility when mobility company Michelin and auto giant General Motors (GM) presented a new generation of airless wheel technology for passenger vehicles — the MICHELIN Uptis Prototype Unique Punctureproof Tire System.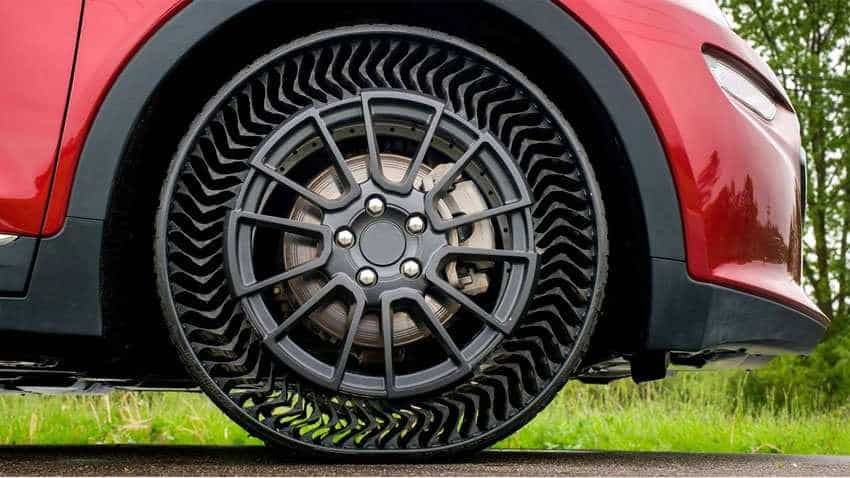 "Because Uptis is airless, the breakthrough wheel assembly eliminates the dangerous risk of flat tires and blowouts," Michelin said in a statement.