Royal Enfield has a CapEx plan of Rs 700-1,000 crore: Vinod K Dasari, CEO
Vinod K Dasari, CEO, Royal Enfield, talks about March quarter numbers, learning from CORONA, supply chain constraints, product launch pipeline for FY22, new geographies and expansion plans, capacity utilisation and CapEx among others during a candid chat with Swati Khandelwal, Zee Business.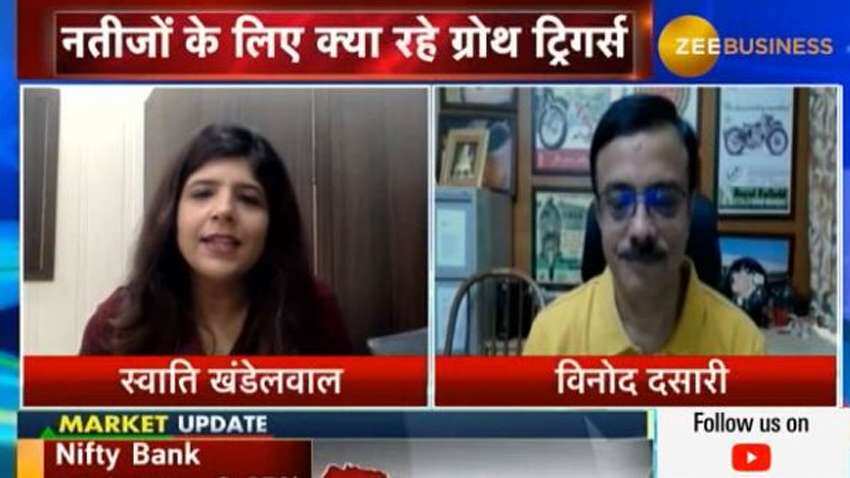 Check Edited Excerpts:
Written By:
Jitesh Kumar Jha
Updated: Wed, Jun 02, 2021
06:27 pm
ZeeBiz WebDesk
Vinod K Dasari, CEO, Royal Enfield, talks about March quarter numbers, learning from CORONA, supply chain constraints, product launch pipeline for FY22, new geographies and expansion plans, capacity utilisation and CapEx among others during a candid chat with Swati Khandelwal, Zee Business. Edited Excerpts: 
Q: Numbers have largely been in line with the street estimates with all-time high revenue, however, some pressure has been seen on the margin front. From Royal Enfield perspective, tell us how you will protect the margin and how are you planning to protect the profit?
A: Our focus on margin will come in four ways. The first is that the cost reduction work being done at our end, but the cost has increased a lot due to commodity prices and we will not be able to ease it. This is the reason that we have increased our prices a bit and it will reflect after this quarter. Secondly, there are two types of material cost and they are related to steel and aluminium and the second is related to the precious metal. We cannot do anything in relation to steel and aluminium as it is designed but we have done a lot of improvement in the precious metals and have reduced its usage. And, its impact will be seen in the future. The other two things on which we are focusing are there is an improvement in the export market and our exports were quite good in May and we have been improving exports. Lastly in the non-motorcycle revenue, which used to be very low, we are seeing a good increase in it. The segment includes spares, barrel and accessories among others and it has a good margin and we are doing things to improve the margins.
Q: In the last one year or so, a lot of disruptions have been seen due to CORONA. What is your learning during the period and how has been the performance of Royal Enfield? Also, tell us about the acceptance of the new launches? 
A: There are 3-4 things that we have learned. Firstly, on the demand side, a lot of pent-up demand comes after the COVID ends. So, I am hoping that there will be pent-up demand in July and August. But there is one more thing in this that people come less to the showroom but digital enquiries are flooded and we are seeing once again. In fact, digital enquiries went up last year also and there was a huge digital conversion. So, the digital transformation made at our company has benefitted us a lot. Secondly, there was a huge supply chain disruption last year in which if there is a lockdown in Pune then the supplier from there were not able to send the product. If there is a lockdown in the North near Gurgaon then it was not possible to send it from there. So in the last one year, we have localized things in Tamil Nadu because our three plants are based in Chennai. So, we have localized things to turn the supply chain robust a bit. It has not been 100% yet but is better than last year. As we have said this for the profitability statement, a similar, thing should be seen in the international and non-motorcycle as well. One should not just depend only on the motorcycle as it may cause a lot of ups and downs. But, the biggest learning has been the way people deal with it. We have adopted all the safety measures in the plant but got around 800 COVID-cases, fortunately, everyone is turning healthy except two of our people who have passed away, unfortunately. So, we are learning on the ways to ensure the safety of the employees, the spread out our lines, how to differentiate the dining hall, how to operate the buses in a different manner and how to operate the offices in a different manner, there is no need of the offices in the remote locations. After all these things, how people should interact and how their relationship, which is termed as the peer-to-peer learning, peer-to-peer problem solving and how to manage the leadership because we cannot communicate with people in the same manner and there is a need to see things physically. These are the things that we are learning. We have done a lot of things for it like Royal Enfield Discussion and Docks, CEO circle meeting among others. Recently, we did a new thing in which all of our COVID survivors are coming to talk. So, those who are suffering from COVID or there are some troubles in their families, learn a lot of things from this. Peer-to-peer learning is very important when you see that your colleague is a survivor and you feel it good. We have had a maximum focus on it and we are pushing and promoting it a lot.
Q: Has the supply chain constraints have been addressed a lot and do you think that you will have to take some price increases because the commodity prices have increased a lot in the last few days globally?
A: We are making price hikes regularly. The prices have been increased between 3% and 8% between January and now and it will be increased further. As far as the supply chain disruptions are concerned, they're a lot of supply chain suppliers to whom we have invited and asked them to set up in Tamil Nadu and they have done it. At the same time, we have also developed new suppliers here and there are few supply chain issues like chip shortage is going on which impacts us and you cannot get an immediate solution for it, so, we are limping for around another six months or so, it will create some issues and everyone will face the problems, not just the Royal Enfield. But it will rectify.
Q: Tell us about the product launch pipeline for FY22? Also, how has been the response to the new launches like Meteor 350 and how are you gearing up for the future? 
A: Our company has always had a strategy to focus on 250cc to 750cc, which is the mid-sized segment, and will remain focused on the same. There were a lot of rumours that we are making small vehicles but this all is wrong. We will remain in our focus area. Secondly, we work on a platform model, for instance, we have made Meteor and on the same platform, we will make more vehicles. In Twins, we have two vehicles, Interceptor & Continental, on the platform and will bring more vehicles on the same platform. So, we will expand this platform base. We are focused on this customer base and provide 1000s of options. For instance, in Meteor you can see that based on permutation and combination you can through automatic digital on your mobile can choose at least five lakh options. So, when competition comes, they make vehicles in the different segment and few vehicles for this segment. We do not make one or two vehicles but we just focus on this, therefore, we can understand the customers better and also serve them better.
Q: You typically launch a small number of bikes annually. So, how many new launches are lined up in FY22 and what can be their timelines?
A: We will remain minor in June but going forward, we will have one launch in every quarter.
Q: You are a global company and have also expanded a lot in the new markets. You have also opened a flagship store in Tokyo, Japan. What are the new geographies that you are targeting? Also, what is going to be the mix of domestic Vs international?
A: We have two developed markets and they are
The US, where we are doing well and have done well last year as well and have increased retail despite COVID was there.
Europe, where lockdown was in force due to which there was slight decline last year but it has picked up this year.
So, there are the two developed margins.
The two emerging markets and are growing very fast and they are
The ASEAN market, like Thailand, Vietnam and Indonesia
LATAM market, like Brazil, Colombia and Argentina.
So, overall, we have done quite good in the last three years. Earlier, we had 1-2% international but in a long run by 2025, hopefully, more than 20% will come from outside India. In fact, there has been a good aberration in May because domestic was closed so export was more. So, it seems, export stood around 30-35% in May but the overall number was less. So, the long-term goal is 20%.
Q: What is the capacity utilisation situation at present and what is an update of the new plants that have been established? What is the CapEx over the next two to three years? Also, has the waiting period on many bikes have reduced a bit?
A: No. Very little amount of the plant's capacity is being utilized, right now, the COVID situation is going on. Even, when it was not there, due to the supply chain difficulties, we were operating at around 60-65% capacity. So, we have more capacity at the plants. We have also debottlenecking at the models, where we had huge backlogs, like Meteor, we have increased capacity in it, as well as in Himalayan and Twins. In the long run, we have signed an agreement with the Tamil Nadu government and taken 60 acres of land for a plant. But we will take some time in setting up the plant. Meanwhile, our CapEx is being invested in new models, debottlenecking and electric vehicle programs. It is around Rs 700-1,000 crore.
Get Latest Business News, Stock Market Updates and Videos; Check your tax outgo through Income Tax Calculator and save money through our Personal Finance coverage. Check Business Breaking News Live on Zee Business Twitter and Facebook. Subscribe on YouTube.