Punto Abarth powerless: Sales slump despite high expectations
This is despite the fact that the hot hatch received some very positive reviews from some of the top reviewers in the country.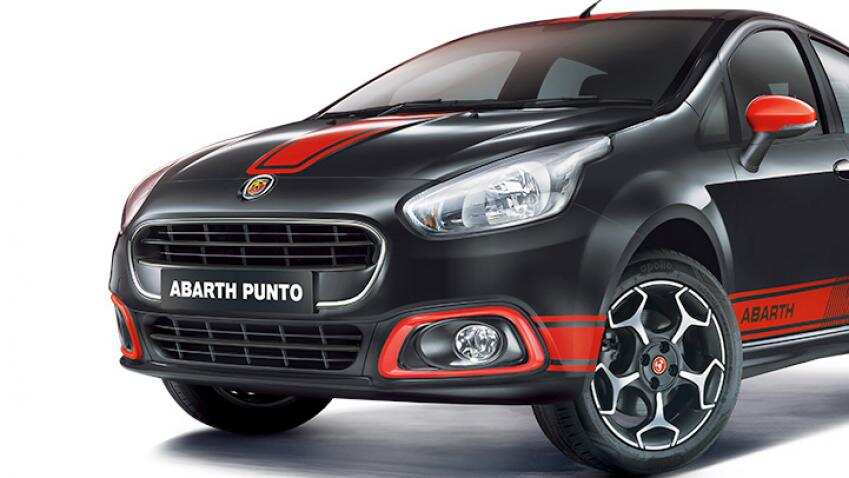 Fiat Punto Abarth. Photo: Fiat official website
Updated: Wed, May 25, 2016
12:11 pm
Mumbai, ZeeBiz WebDesk
Fiat's Punto Abarth was one of the most anticipated car launches in the hot-hatch segment last year. However, the sales of the car since it made it to the Indian markets in mid-October last year, tell a different story.
In the four months -- January to April 2016 -- Fiat sold only 95 units of the Abarth. This is despite it having the most powerful engine -- 145 bhp -- in the segment in India.
In April, sales of the Abarth touched its lowest monthly figure with the carmaker selling only 11 units in the month. Sales in the previous three months were not much better either.
In January, Fiat sold only 17 units, followed by 27 units in February, and 40 units in March.
The Society of Indian Automobile Manufacturers' (SIAM) data we have access to, only revealed the sales figures of the car for the January-April period. While the car was launched on October 19, sales data for the month of November and December was not available. 
The Abarth has failed to make people reach deep into their pockets despite receiving positive reviews from some of the top automobile reviewers in the country. 
Top Gear called it an exception when it came to performance and budget. The car is priced at Rs 10.23 lakh (ex-showroom, New Delhi). While its more expensive than its rivals in the hot hatch segment, it is also significantly powerful than both, the Ford Figo and the Volkswagen Polo GT. 
Autocar India magazine called the Abarth "India's first genuine hot hatch which would guarantee to thrill driving enthusiasts." 
At the time of writing, Fiat hadn't responded to an email from the Zeebiz team inquiring if the poor sales performance of the car would push the carmaker to slash prices. 
The sporty Abarth is powered by a 1,368cc 1.4-litre turbocharged T-Jet petrol engine. It can churn out 145bhp of power. With this engine, the Abarth can go from stop to 100 km per hour in under 8.8 seconds, the carmaker claims, and can touch a high speed of 151 km per hour, according to an Overdrive review.