Mahindra may not launch these vehicles; here is why
Homegrown auto major Mahindra and Mahindra (M&M), which Thursday launched a more fuel-efficient variant of its heavy truck Blazo.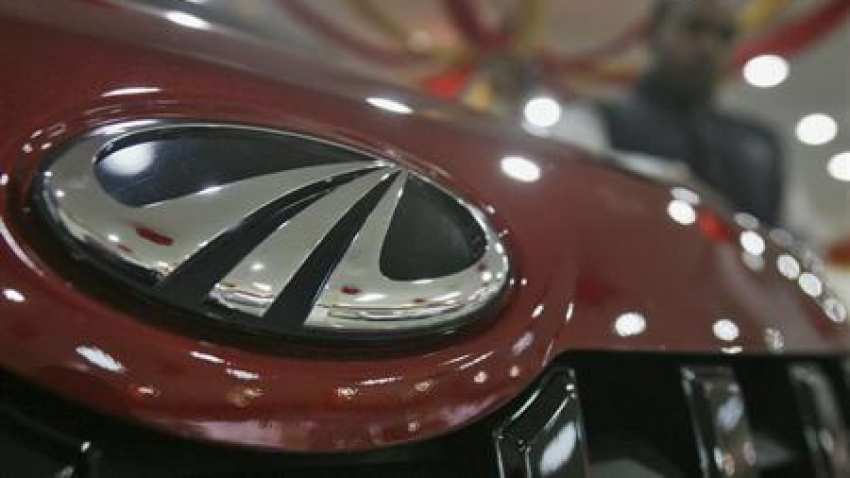 Homegrown auto major Mahindra and Mahindra (M&M), which Thursday launched a more fuel-efficient variant of its heavy truck Blazo. Image source: Reuters
Homegrown auto major Mahindra and Mahindra (M&M), which Thursday launched a more fuel-efficient variant of its heavy truck Blazo, said that it was having a rethink on the launch of some of its products with BS-IV engines following the Supreme Court ruling last month.
The company had planned to launch a total of 21 products from the ICV Furio platform by 2020, including six under the existing BS-IV emission norms.
The Supreme Court on October 24 said that no Bharat Stage IV vehicle shall be sold across the country with effect from April 1, 2020.
"Supreme Court has preponed every thing...Out of the six planned earlier under the BS-IV norms, we may have to postpone one or two because the window of BS-IV has reduced," said Vinod Sahay, chief executive officer, Mahindra Truck and Bus division.
He said that if the implementation of the the BS-VI emission norms was four years away, the company would have launched all 21 products planned earlier in BS-VI norms itself because then it would have had much more time to recover the investment.
Since the new emission norms are coming into the play from April 1, 2020, there is no point in launching an
absolutely new products just a few months ahead of new regulations, he added.
"Therefore, we may not launch all six in BS-IV based on Supreme Court ruling. We will now launch four or five," Sahay said.
The new range called Blazo X is priced Rs 25,000 more than the prices of the now discontinued Blazo, the company said. It, however, did not specify the price range of the new vehicle.
Since its launch in February 2016, the Blazo has helped M&M increase its volume and double its market share growth.
"The Blazo pushed the boundaries for Mahindra since its launch on several fronts, be it volumes and market share or the industry first guarantees. In fact given the spiralling fuel prices, there wasn't a better time to introduce the Blazo X, with the benefit of extra mileage," said Rajan Wadhera, president, automotive sector, Mahindra & Mahindra.
The heavy truck volume grew 79 per cent in the first half of the fiscal compared to a 56 per cent industry growth, garnering a market share of 4.9 per cent, while in the LCV segment, the market share stood at 9.4 per cent, Sahay said.
In the bus segment, he said, there was much to catch up as the market share in this segment was just 5 per cent.
According to Sahay, Mahindra Truck and Bus currently holds third position in certain segments and markets such as Gujarat, Rajasthan, West Bengal, Punjab, Bihar and Jammu & Kashmir in the heavy and medium commercial vehicles category.
Currently, 21,000 Blazos are on roads and nearly 44 percent of sales are by repeat customers, Wadhera added.
The Blazo X are being rolled out from its Chakan, Pune facility, features many improvements, the company said.
The new series will be available in all platforms, haulage, tractor-trailer and tipper, and is equipped with the company's fuelsmart technology.
This is the second such corridor after the Mumbai- Delhi service corridor which caters to nearly 30 percent of the truck movement in the country.
"The new Blazo will further strengthen our position in the market. With 21,000 Blazos trucks already on the roads, this range of HCVs are well entrenched in segments like car carriers, tankers, cement bulkers and coal industry." Sahay said.
Mahindra is the third largest player in certain segments and going forward it "intends to be the No 3 player in the overall heavy commercial vehicle segment," he added, saying they have already gained the position in markets like Gujarat, Rajasthan, Bengal, Punjab, Bihar and J&K.
He attributed the success of the Blazo to its better mileage and low-cost of ownership, lower oil cost and a class leading 6 years/6 lakh kms transferable warranty.
Mahindra truck and bus division provides an entire line of integrated trucking solutions and has over 45,000 heavy trucks on the roads.
The company is in process of addressing every segment of the commercial vehicle market from 3.5 tonne to 49 tonne. In the LCV segment, Mahindra has a market share of 9.4 per cent and over 2 lakh vehicles already on the roads. The LCV range is manufactured at Zaheerabad in Telengana.
The company has also announced extending its express North-South service corridor on the 3,800 km long stretch, from Kashmir to Kanyakumari, comprises 41 service touch points, or one in every 100 km, and a guaranteed service reach of four hours or Rs 500 compensation for every hour of delay. 
Updated: Fri, Nov 02, 2018
09:23 pm
PTI