Auto Expo 2018 brings back childhood memories
Hot Wheels marked its debut in India's Auto Expo with vintage, retro era of the 60s and millennial style, representing designs and innovation of the 21st century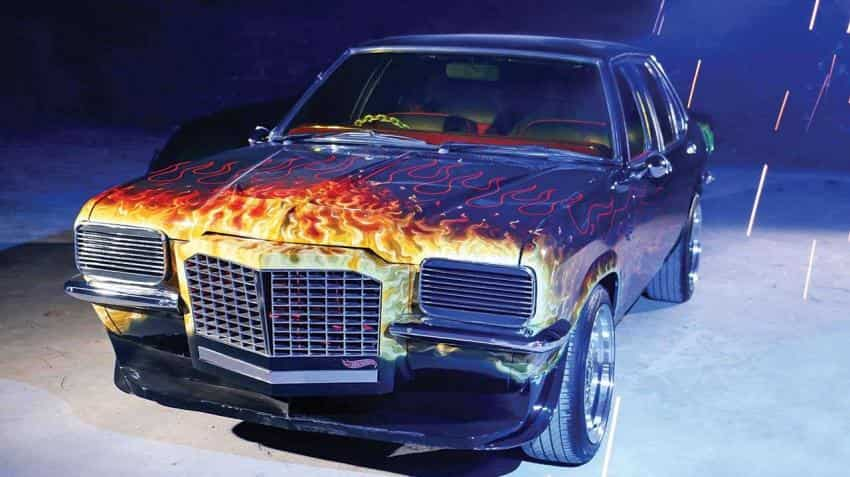 Hot Wheels, a brand from Mattel Toys, has till now manufactured over six billion cars since 1968. Image source: Image source: dnaindia.com
By Mansi Taneja
Amid serious business of new launches and the unveiling of new concepts, the Auto Expo brought back childhood memories for many.
Tucked in a corner in a hall, where multinational auto companies were showcasing their new products with easy-on-the-eye models adding to the oomph value, one could see two Hot Wheels cars on display -- the actual running cars with their trademark design.
Without any decked-up model or actor presenting its cars, Hot Wheels marked its debut in India's Auto Expo where one car depicts the vintage, retro era of the 60s, while the second one dons a modern, millennial style, representing designs and innovation of the 21st century.
Hot Wheels, a brand from Mattel Toys, has till now manufactured over six billion cars since 1968, which is roughly 16.5 cars per second, according to the company. And the participation in the Auto Expo is to target collectors, where India has emerged a big market.
Hot Wheels, which is celebrating its 50th year anniversary, regularly participates in such events abroad, for example, Toronto Auto show.
The showcase at the Auto Expo represents best of classic and modern times and has been designed as an ode to the Hot Wheels's 50-year journey. The cars feature the Hot Wheels insignia – the red-hot flames. The design of the classic car stays loyal to the brand's signature style, according to the company.
Lokesh Kataria, head of marketing, Mattel India, said, "As we celebrate a key milestone, we are reaffirming our efforts to grow the market in India by engaging with parents in meaningful ways to demonstrate the value of play with Hot Wheels."
The company's junction attracted huge numbers including kids who were amazed to see life-size models of their favourite toy cars. There have been a number of enquiries for few models already from adults who like to collect various versions of Hot Wheels, according to a company representative.
A person who had come to attend the auto event said it was like reliving the childhood. "I have been fond of these toy cars all my childhood days... Am amazed at seeing these actual cars with their design. Even my son has now developed a liking for this brand. Though, he is yet to ask me about any specific model since he is just around five."
To engage more closely with fans and consumers, Hot Wheels will roll out an integrated campaign - Challenge Accepted - that will include television and digital advertising, social media promotions as well as various on-ground initiatives. The 50th-anniversary celebrations will also include various engagements targeted at collectors, consumers and parents.
A Hot Wheel toy car not only engages a child but also gives practical knowledge about physics and maths like speed, distance and gravity. We have designed our stall at the Auto Expo 2018 to establish the importance of play in the lives of children by boosting their creativity, imagination and letting them push their limits by igniting the challenger spirit, the company representative said.
Globally, Mattel's portfolio of brands includes American Girl, Barbie, Fisher-Price, Hot Wheels, Monster High and Thomas & Friends among others. Mattel operates in 40 countries and sells products in more than 150.
Source: DNA Money
Updated: Tue, Feb 13, 2018
03:34 pm
ZeeBiz WebDesk