Ather 450 Electric Scooter Review: Urban looks, majestic performance and no service hassles
We rode this EV in Chennai and took it to various popular spots - from Marina Beach to Besant Nagar to Loop Road to Buhari Hotel - of this lively and lovely city. And, here is what we have to say about Ather 450 e-scooter:-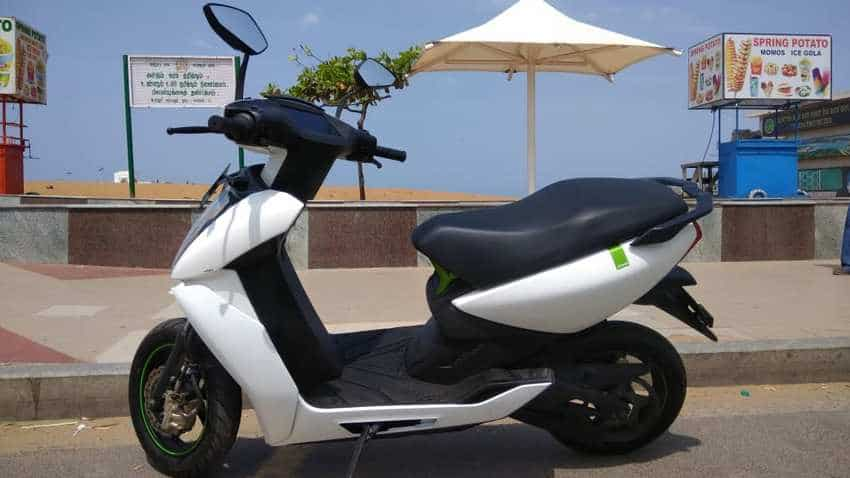 Ather 450 is a great buy.
Updated: Wed, Jul 24, 2019
07:33 pm
ZeeBiz WebDesk
Ather 450 Review: Nobody would have ever imagined that the brainchild of two boys from IIT Madras will start making big waves in the Indian electrical vehicle (EV) space, that too at a lightning-fast pace. Ather 450, Ather Energy's flagship scooter is witnessing huge interest after its unveiling. After Bengaluru, Ather Energy's 450 electric scooter has vroomed into Chennai. We rode this EV in Chennai and took it to various popular spots - from Marina Beach to Besant Nagar to Loop Road to Buhari Hotel - of this lively and lovely city. And, here is what we have to say about Ather 450 e-scooter:-
Looks, design, and styling
Ather 450 scores really big when it comes to looks, design, and styling. With a sleek look, the electric scooter is a perfect vehicle for urban conditions. Ather has clearly said that 450 is exclusively designed to suit the city's riding conditions. The stylish front and backlights and indicators give the EV a striking look. Ather has worked really hard on the design and looks front and it is bound to grab eye-balls aplenty. 
The colours - black and white - instantly grab attention as it zips past other vehicles. We found the colours strikingly different.  Overall, the style quotient of Ather 450 is undoubtedly one of its biggest assets and selling points.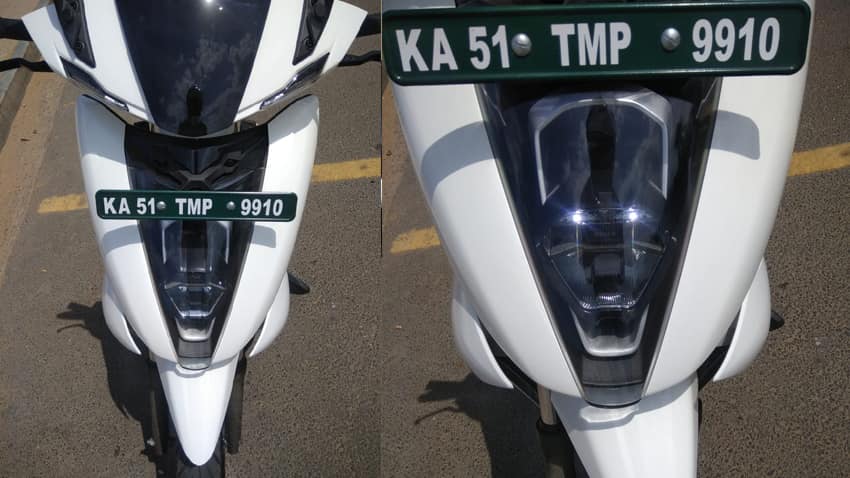 Drive, power and performance
As soon as you switch on this electric scooter, you get a feel of smoothness - the vehicle is super silent. We touched a top speed of 91 km/hr but didn't really count the seconds it took to vroom from 0 to 40 kms, but yes... it didn't take more than 6 secs, roughly. Since it's an electric scooter noise is passe. You also get to experience almost nil vibrations even when you touch top speeds in Sport Mode. Also, in city driving conditions like in Chennai, it worked pretty well...even as congested roads during peak office hours. We rode the scooter mostly in sport mode that too on full throttle, but whenever there was a requirement of eco mode, the scooter made quite a smooth and seamless shifting. Overall the riding experience was smooth and sporty. As far as handling in city conditions is concerned, the vehicle is easy to handle due to its road grip, weight and positioning of seats.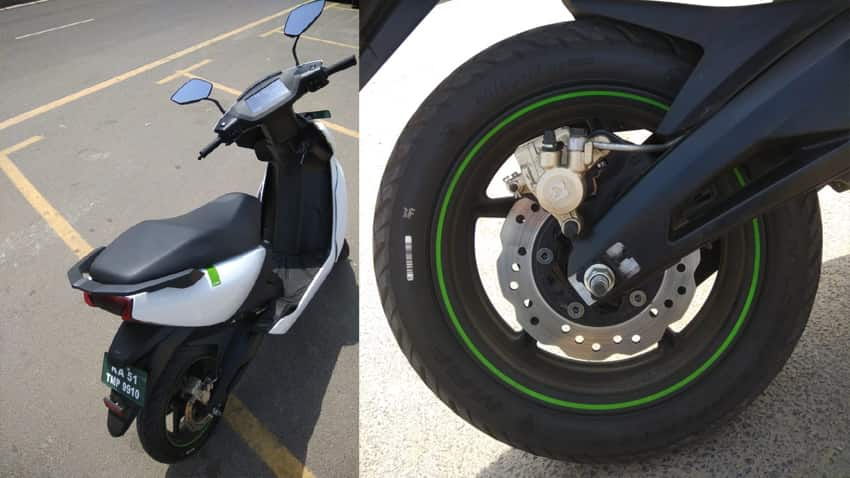 One of the most important things to note here is that for the first time in the category, Ather 450 comes with parking assist. This is really a beneficial function. We tried the reverse feature as well to fit it in the parking slot at Marina Beach and Buhari Hotel, and we found it really of great help. This feature can serve a great purpose for senior citizens and people who find it really tough to reverse it manually using physical force. You can reverse it at 2 km/hr speed.
Ather 450 has 3 ride modes - Eco, Ride and Sport with range of 75 km, 65 and 55 km respectively. Sport mode gives you the best power. Ather 450's motor offers 20.5 Nm of instant torque and a peak power output of 5.4 kW.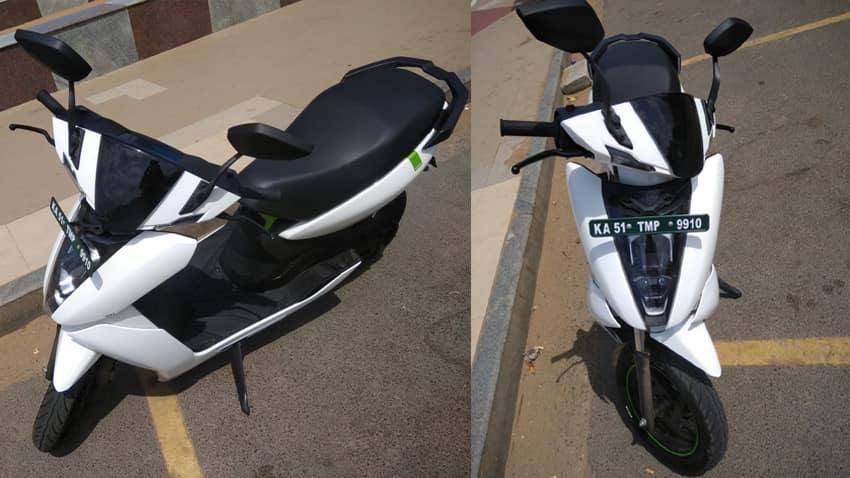 Battery, backup, charging
We rode the scooter for more than 60 kms, trying all the modes - Eco, Ride and Sport - but didn't feel the need to recharge it. So, Ather's claims that it has range of 55-75 km per charge goes pretty well here. What interesting thing we experienced here that in Chennai, Ather has installed charging facilities even before the actual operations and pre-orders started. 
The best part about Ather 450 charging was that we could recharge the electric scooter whenever and wherever we wanted - at hotel, outside or anywhere. Interestingly, the Ather 450 comes with a home charging point too, which will be installed by the company at either owners' home or workplace.
Ather 450 comes loaded with 2.4kWh Lithium-ion battery pack with a warranty of 3 years or unlimited km. It can give you fast charging upto 80% at 1 km/min. Moreover, it's IP67 water and dust resistant. 
Ather had begun the installation of its Ather Grid points in Chennai in May 2019. Since then, Chennai has seen the installation of ten fast charging points. These charging points can be found in malls like Forum Vijaya Mall, offices like AtWorks and cafes, restaurants, and even grocery stores. To encourage adoption of EVs in the city, Ather Energy will provide free charging at Ather Grid till December 2019 for all electric 4Ws & 2Ws and will add 40-50 more charging points to their network. The company will be opening Ather Space, the experience centre at Wallace Garden, Nungambakkam on 24th July. Consumers can test ride vehicles at Space and get an in-depth view of electric vehicles and their usage.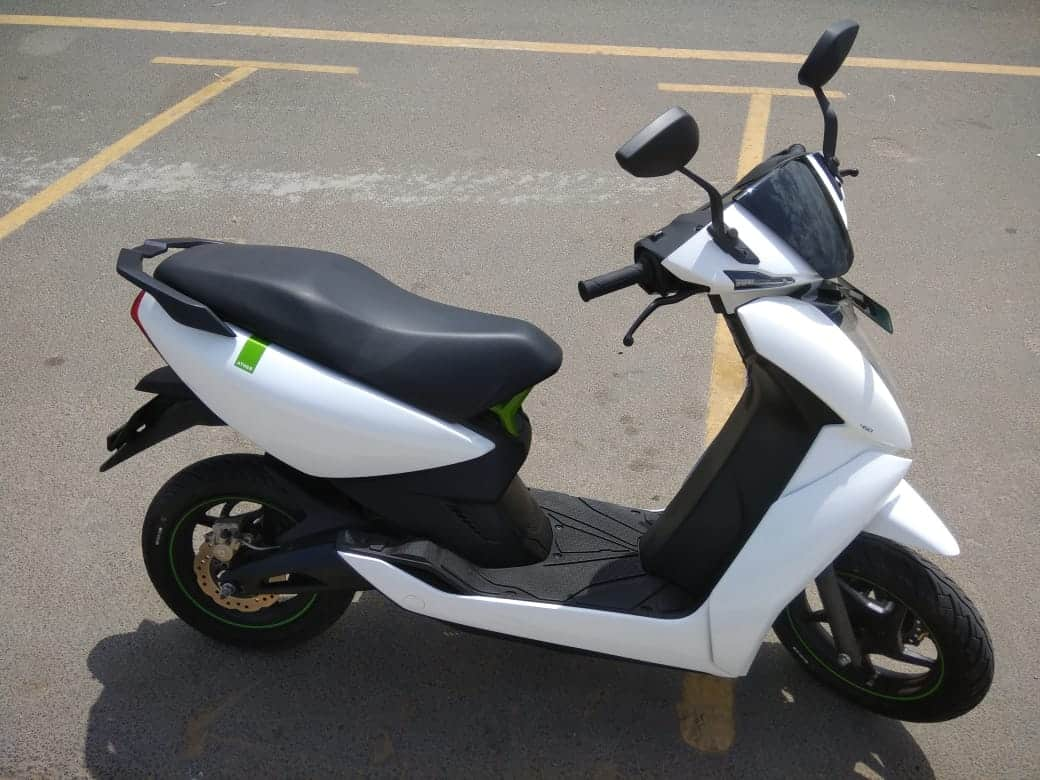 Technical advancements, innovations
What we really liked about Ather 450 is that it comes equipped with an interactive dashboard. The 7 inch capacitive touchscreen gave us an intelligent ride experience. It showed all the relevant information. Moreover, we accessed all vitals stats of the scooter remotely with the Ather app.  What is interesting here, the Ather app enables push navigation from the phone to the vehicle dashboard, remote monitoring of the vehicle's health and charge status. How it became beneficial because while riding from IBIS Hotel to Marina Beach, when I took a wrong turn (since I was new to Chennai), the cab with Ather professionals behind me sent the correct and updated route notification immediately - This was of great help. The touchscreen dashboard allows onboard navigation with options of alternate routes and saved locations too.
Moreover, you get new software features, performance and updates (OTA - Over The Air) without even taking the vehicle to the service centre. Talking about updates, the company has confirmed that it introduced six major OTA updates on the vehicle since launch. These updates have enabled new improved features on the vehicle and the app, ranging from new ride modes, range and navigation improvements to ride statistics on the Ather app.
Should you buy Ather 450?
If you are planning to buy an electric scooter, to save the world from the pollution bomb or just because you find it convenient, then Ather 450 is a great buy. Plus, because of its urban looks, majestic drive and performance and no service hassles. The kind of technical advancements, navigation, touchscreen dashboard and other functions are a big USP for Ather 450. Moreover, the reverse feature means that parking hassles completely taken care of. Also, for electric vehicles battery crops up with the most number of questions but here almost every query gets the right answer in terms of backup, range, recharge and other aspects. And, last but not the least the performance emerges as the winner here as you get a sport mode too in order to experience good throttle with decent range. Also, the utility space for helmets, water bottle, bags and other kinds of stuff is pretty good.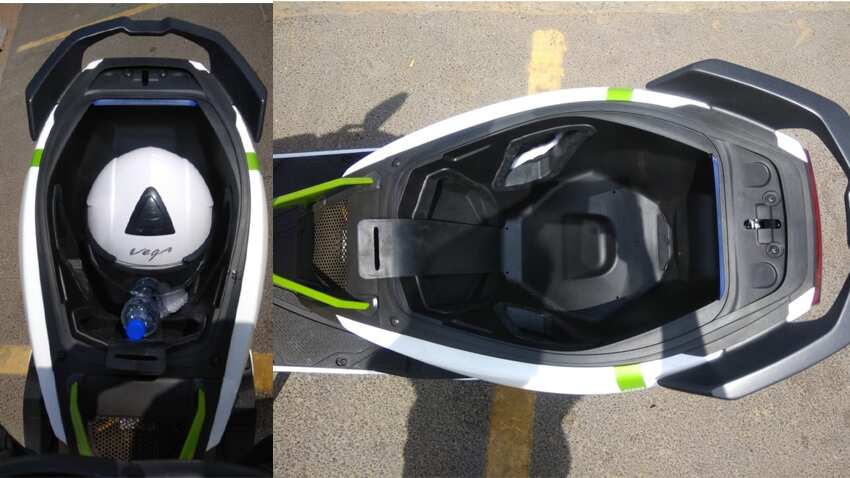 Ather 450: Popularity witnesses a rising trend
The popularity of Ather 450 in Chennai can be measured by the fact that when Ather offered early access test rides to its followers in Chennai and showcased the 450 prior to its official launch, this pre-launch event saw a resounding response and the Ather 450 was sold out till November in Chennai. The company is now opening pre-orders for its second limited batch of deliveries. Moreover, the company is increasing the production capacity of its manufacturing facility to ramp up deliveries in Bengaluru and Chennai. The waiting period for the vehicles has come down enabling faster deliveries to customers in the last month.
Meet the Ather 450 - way beyond a scooter. Now open for pre-orders in Chennai here: https://t.co/2lKy0SN1R0 #Ather450 #AtherinChennai pic.twitter.com/pDPgMAwbHF

— Ather Energy (@atherenergy) July 9, 2019
Ather 450: All details about Price, FAME 2 Subsidy, GST, Insurance, Road Tax and Ather One Subscription
Ather 450 can be brought home with a price tag of Rs 1,22,467, Rs 1,31,683 in Bengaluru and Chennai respectively. The on-road price of the Ather 450 includes the regulation 2 helmets, along with the FAME 2 subsidy and other basics like insurance, road tax, GST, and other fees.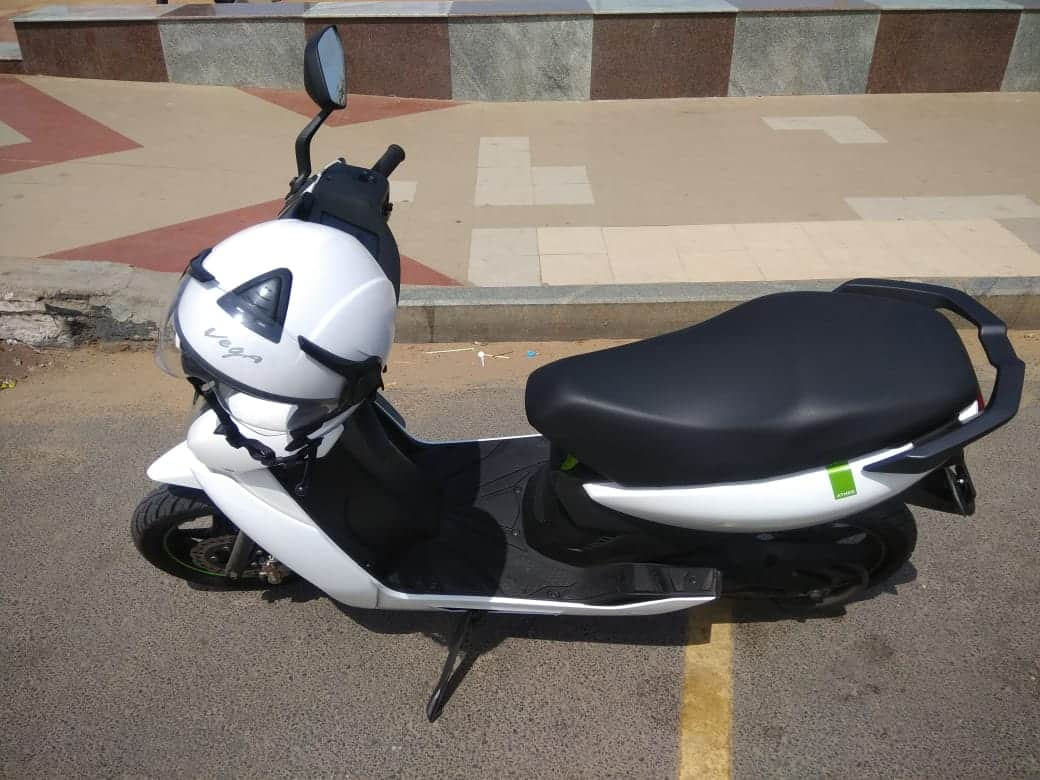 Also, the company has announced free Ather One subscription for all the deliveries in 2019, starting with the September batch.
WATCH LIVE: ZEE BUSINESS NEWS CHANNEL
The Ather One plan offers customers free access to public and home charging, regular maintenance inclusive of consumables, breakdown assistance, and unlimited data services at only Rs 700 + GST monthly. 
Get Latest Business News, Stock Market Updates and Videos; Check your tax outgo through Income Tax Calculator and save money through our Personal Finance coverage. Check Business Breaking News Live on Zee Business Twitter and Facebook. Subscribe on YouTube.