Foxclues released the list of India Prime Icon Awards Winners
Foxclues is well known for its expertise in marketing and is one of the most trusted research organisations of India.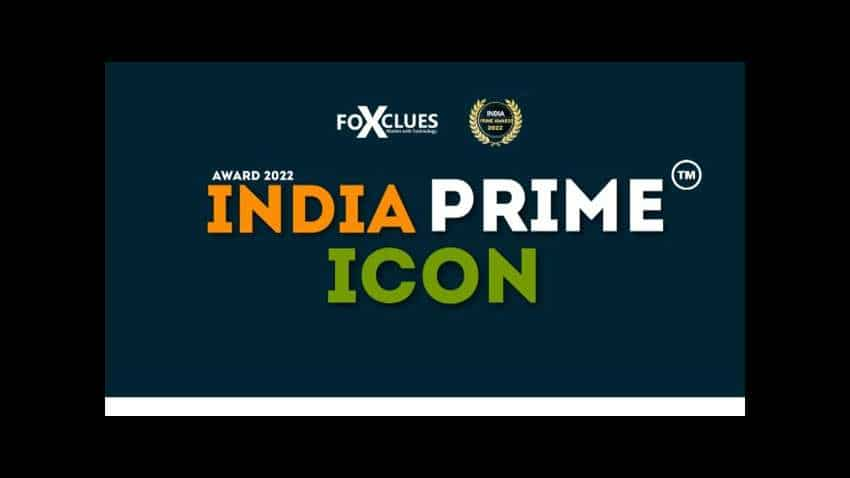 Foxclues is well known for its expertise in marketing and is one of the most trusted research organisations of India. They have shared their expertise with brands like Samsung & Cadbury in research and statistics. The organisation creates various algorithms to research, segregate and sort the market into different groups for targeted marketing, as per the needs of client. FoxClues ranking is valid and is noticed my many corporate companies and public organisations for references.
Foxclues has been the conversational topic of everyone for numerous business enthusiasts. It's been applauded for its audacity to have taken the initiative of identifying, honouring and appreciating the people who are bold enough to deviate from the rest and achieve greater heights. It recently launched the 'Foxclues India Prime Icon Awards' for honouring the people in the fields of 'Education & Social Leadership', 'Sports & Arts', 'Business & Startups', 'Activist & Politician', 'NGO & Individual Work' and 'Author & Researcher'. These are the people who are responsible for the upliftment of society. These people deserve the appreciation for taking risks in life and for being brave enough to lead with confidence.
The people who are honoured with the award are Dr Zeyaur Rahman Hashmi, Sourabh soni, Manoj Sharma, Zameeruddin MD, Dr. Ravisha Shripad Sawant, Somya Chopra, Dr. MK BHAN, Naresh Kumar Saini, Divyalakshmi, Abhishek Arun Deshpande, Zubair Ahmad Khan, Ms.Sangeetha Nagu, KAVITHA R, Dr. Sonal Sharma, Miss. Sangeetha Nagu, Ms. Niraalee Shah, Dr. Sunil Kumar Jha, Rashmi Jain, Deepshikha Jain, Sidheshwar Kashyap, Raj Gupta, Dr. Geeva Kamal Raj, Narayan Rathod, Dr. Abdul Salam Khan, Arun Dev Narayan, Lakshmi Annapurna Chintaluri, M. Stalin Packianthan, Dr. Vihar Rajendra Bidwai, Shreedhar Beese, Dr Jyoti Syal, Manisha Ashish Rathi, Kota Suresh Kumar, Abilash Rathnakaran , Mohibur Rehman, Dr Indu Rao, Satya Prakash Gupta 'Azad', Bornali Das, Dr. Maheshkumar Nanala Thakar, Trupti savkare, Anila Pattnaik, Mr Ajeet Joshi, Manya Harsha, Dr S.K Nanda Retd IAS, Rajesh Kumar Tripathi, Ashish Choudhary, Tina Phogat, Dhriti S.Maloo, Dr Rashmi Jain, Rupesh Kumar, Dr Kiran Kumar Thoti, Shiney Thadani, B.S.Chandana, Helping Hands, Ashutosh Shandilya, Anand Saraogi, Amit Diwan, Sri Harsha Gajavalli, Dr. Sanjay Saha, Dr. S.S.Onyx Nathanael Nirmal Raj, YANCHA POSITIVE PARENTING LLP, V SIBIN MATHEW, Elizabeth John, Upendra Rana, Dr Neetu Anand, Dr. Santosh Bhardwaj, Badhri Krishna S, Rutvi vyas, Soumya Sahoo, Shridhar Pandey, Dr. Gauhar Azad, Dr Saykar Satish Govind, Tanha Shayar Hu - Yash Pal Sejwal, Mohammed Aaqib Feroz, Dr Sukhmanpreet Kaur sandhu, Jignesh M Patel, Aswini Gunasekar, Bhagyashree Jain, Nilkanta Mondal, Dr Biswajit Hota, Professor (Dr) Kiran Dinkarrao Patil, Mrs.Gurjitkaur Bhatia, Shabbir Ali, Sireesha Malladi, Sasank Devarakonda, Sravya Ratakonda, Aparna kitey, Dr Tripti Sharma, Dr Monica Moirangthem, Rama devi.katta, Dr. Sanipina Jayalakshmi Rao , Shahana Khan, Dr. Sanjeev Kumar, Pratima Vitthal Jadhav, Ritika Gupta, Sanskriti Singh Niranjan, Zeba Sultan, Raj Maru, Suman Mahato, Deepak T and Christina Raj.
Disclaimer : Above mentioned article is a brand desk content​, This article is a paid publication and does not have journalistic/editorial involvement of IDPL, and IDPL claims no responsibility whatsoever.
Updated: Fri, Jun 10, 2022
06:09 pm
ZeeBiz WebDesk