Firecracker sale ban: CAIT asks govt to compensate losses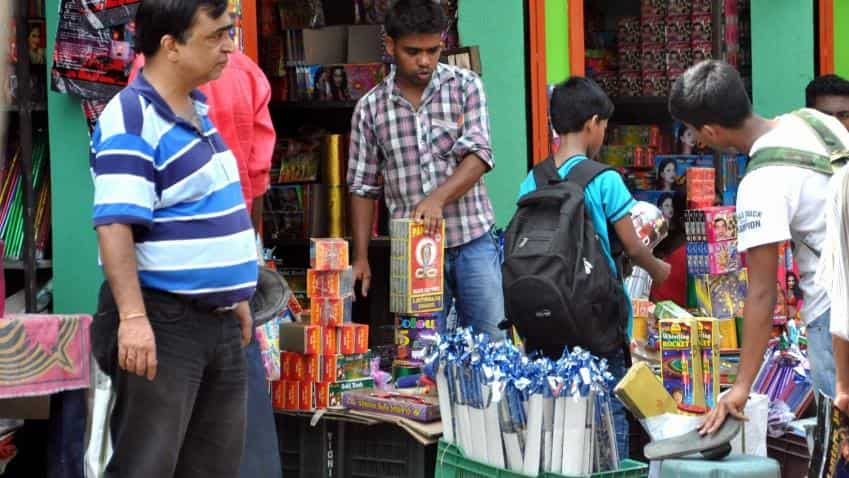 Image of firecrackers being sold ahead of Diwali. Image Source: IANS
Traders body CAIT today asked the government to compensate the losses of firecracker sellers here who have been forced to discontinue sale following the Supreme Court's order.
Confederation of All India Traders (CAIT) said that about Rs 500 crore worth of stocks are held with traders here.
"Firecracker traders in Delhi have been put to huge losses with no fault of theirs," it said in a statement.
Traders were issued licences by the competent authority to sell firecrackers and accordingly they procured stocks, but due to the court's order sellers are facing losses, it added.
The Supreme Court this week refused to relax the ban on the sale of firecrackers in Delhi and the national capital region till October 31, well after the Diwali festival.
(This article has not been edited by Zeebiz editorial team and is auto-generated from an agency feed.)